Malcolm X 'Diary' taken to court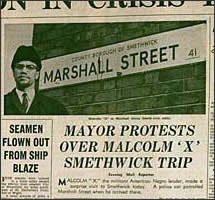 The book contains snippets of the thoughts, writings, ideals and philosophies of the man who Madhubuti calls in the foreword an "intellectual, activist and statesman." Madhubuti notes that when Malcolm X was assassinated in New York on Feb. 21, 1965, "this very human event hit Black and politically active communities and organizations around the world like the loss of the sun and rain for a season. It was as if a significant part of the world's rainforest just evaporated."
Third World Press notes, "For several years, 'The Diary' and other priceless memorabilia—since they were rescued by the family from a proposed auction—have been stored at the Schomburg Center, and the publication of 'The Diary' is just the beginning of other projects, including his letters, photographs, and films that will further advance our understanding of Malcolm X and his monumental contributions to Black empowerment and possibility."
This is a family whose great contributions and whose tragic history is well-documented. The latest sad episode was the brutal murder of Malcolm X's grandson (child of daughter Qubilah) Malcolm Shabazz in Mexico City on May 9.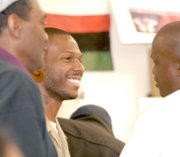 McMillan said that the notion that the family was in disarray over various issues should be seen as over, as they are getting organized now and are speaking in the one legal voice of X Legacy LLC when it comes to their father's intellectual property.
"We are approaching the 50th anniversary of his death," McMillan said, "and we want to put the papers out, but we want to do it properly. We even said that we would probably have asked them to work on the project. I tried over several weeks from October to sort this out amicably—through emails, texts and phone calls—but to no avail. I wanted this to be resolved.
"For weeks, we went out of our way to try and talk with the publishers and those involved. I am a person of the community, they are people of the community—I thought they would have picked up the call," a disappointed McMillan told the Amsterdam News.