The African American community mourns the passing of Nelson Mandela
Amity Paye | 12/5/2013, 6:25 p.m.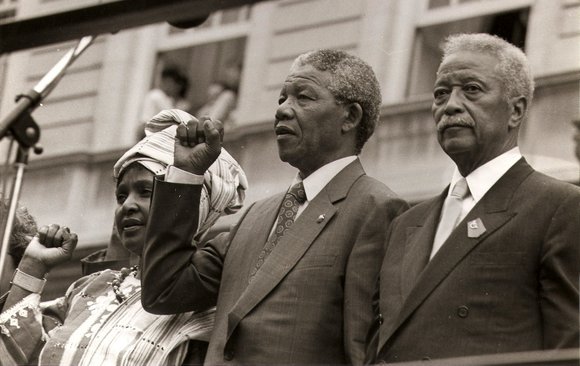 "I have fought against white domination, and I have fought against black domination. I have cherished the ideal of a democratic and free society in which all persons live together in harmony and with equal opportunities. It is an ideal which I hope to live for and to achieve. But if needs be, it is an ideal for which I am prepared to die." -Nelson Mandela, 1964
At 95 years young, the former South African President and anti-apartheid activist Nelson Mandela died at his home after a long battle with complications stemming from a recurring lung infection. Jacob Zuma, the current president of South Africa, made the announcement Thursday afternoon.
"He achieved more than could be expected of any man. Today, he has gone home. And we have lost one of the most influential, courageous, and profoundly good human beings that any of us will share time with on this Earth. He no longer belongs to us -- he belongs to the ages," said United States President Barack Obama saying he is one of the millions around the world who drew inspiration from Mandela.
"Like Brother Malcolm X, el Hajj Malik El Shabazz, Nelson Mandela will always be remembered in every nook and cranny of Planet Earth, because we will make it so!" said Professor Sam Anderson. Anderson, who organized in 1990 to bring Mandela to New York, was also among those who shared his sentiments about the former ANC leader.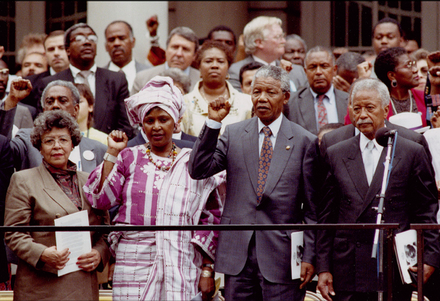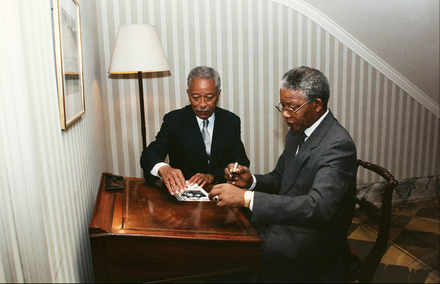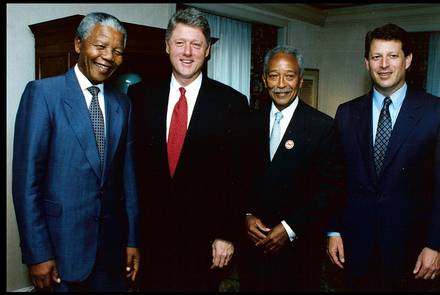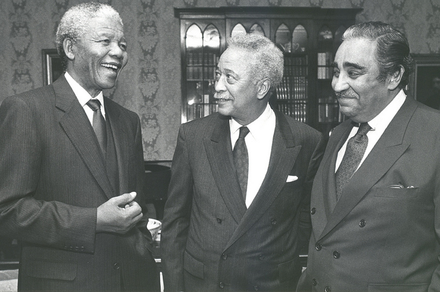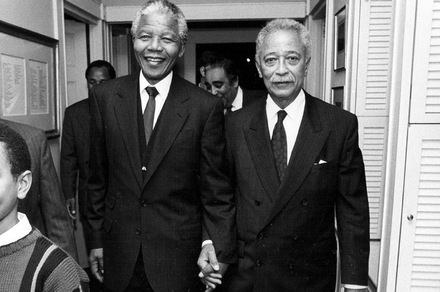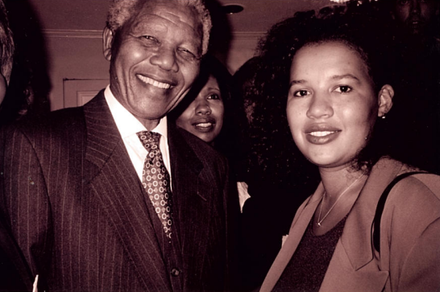 Earlier this year, Mandela was on life support at Pretoria's Medi-clinic Heart Hospital in South Africa but his health improved and he was able to return home where, although he was unable to speak, he was kept in stable condition by 22 doctors.
Mandela's struggle with illness began years ago. While in prison in South Africa, Mandela became sick as a result of the horrible living conditions. In 1985, while still serving his sentence, Mandela had surgery to remove an enlarged prostate. In 1988 he contracted and was hospitalized for TB. Then, last year, reports of Mandela's tremulous health came from South African government officials and the Mandela family.
On receiving news about Mandela's deteriorating health, activists, politicians and admirers also began sharing their thoughts and sentiments for Mandela.
"I had the privilege of meeting President Mandela upon his first visit to New York after his release from the South African prison," reminisced Terrie M. Williams, author and founder of the Stay Strong Foundation. "I was fortunate and blessed to be a part of the team that facilitated his visit for Mayor Dinkins' office. I will never forget his majestic presence. I believe his spirit will be among us here on earth forever, and if we can quiet our inner turmoil long enough, we can be guided by his wisdom and strength—always … always."
In July Graca Machel, Mandela's wife, reported that she saw his spirit and sparkle "somehow fading."
Nelson Mandela was born Rolihlahla Mandela on July 18, 1918 to Nkosi Mphakanyiswa Gadla Mandela of the Madiba clan. Mandela was born in Mvezo, Transkei, located in the southeastern region of South Africa. After the death of his father in 1927 he was adopted by Acting King Jongintaba Dalindyebo.