"Canary In A Coal Mine," Jennifer Brea chooses to tell her story
Maya Jones | 12/5/2013, 5:38 p.m.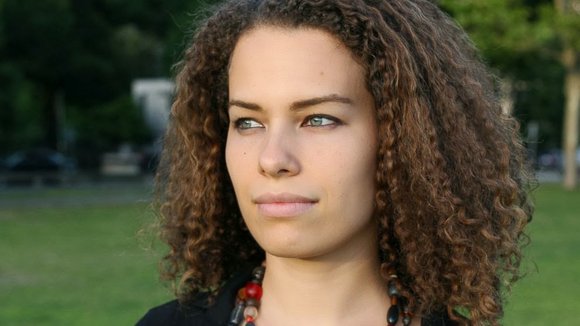 Two years ago, Jennifer Brea was signing a check at a restaurant when she forgot how to write her own name. Months before her wedding day, Brea became severely ill with Flu- Like symptoms. Her symptoms were so irritable that Brea lost the ability to even sit in a wheelchair. Brea, a PHD student studying political science at Harvard University began to further investigate her illness, which led her to a shocking discovery.
Brea discovered that she was suffering from a disease called "Magic Encephalomyelitis" also known as Chronic Fatigue Syndrome (CFS) and "Yuppie Flu." The Centers of Disease Control and Prevention, estimates that there are as many as 500,000 people living in the United States who poses CFS-like symptoms including weakness, muscle pain, impaired memory loss and insomnia that last over a 6 month time span.
"I had an 105 degree fever that lasted for 10 days" said Brea. 70 to 75 percent of patients suffering from CFS are females. Nemours.org reports that CFS affects 1 million people in the United States. The unique illness occurs most often in people between ages 40 to 59 years old. According to a 2004 CFS study by The CFIDS Association, the average American family suffering with CFS will lose an estimated cost of $20,000 a year in earnings and productivity. Through extreme diets and experimental medications, doctors have yet to identity the common cause or causes of the complex disorder.
CFS in the United Sates began to occur in the early-to mid 1980's. CFS occurs in all racial and ethnic groups, between all ages and both sexes. Research indicates that CFS is at least as common among African Americans and Hispanics as it is among Caucasians.
Once Brea had absorbed the initial shock of her illness, she made the decision to share her experiences with the world. "Canary In a Coal Mine" is a documentary about Brea's life story, surviving the battle of the irritable disorder that almost took control of her life. In the film Jennifer documents her own stories that include the companionship of her husband Omar Wasow, a Stanford graduate and former executive director of "Black Planet'; Jessica, a young British woman who runs a children's charity from the room that has been her whole world for the last eight years; Howard, and 80's rock publicist-polymath; Mary, an activist; Liisa, a Canadian ex-Buddhist monk; Leeray and Casie, a mother and daughter bedridden in Georgia. The film is an opportunity for the world to see what it really looks like to live with the illness from a first-hand account.
On Oct. 25th, just 3 days and 5 hours after her Kickstarter Campaign was launched, Jennifer Brea had already accumulated her first funding goal of $50,000 for her documentary. The 30-day Kickstarter campaign for the film is in effort to spread the message of CFS and to form bigger platforms for awareness. With currently 6,509 backers on Kickstarter, it only takes $1 to contribute to the team's reach of their goal 200,000. The money raised will go towards travel expenses for the production team so that they can shoot footage in Canada, The United Kingdom, The United States and possibly two other additional international sites. The project is expected to be completed by December of 2015.
CAMPAGIN LINK: www.kickstarter.com/projects/959776320/canary-in-a-coal-mine
RESOURCES
WWW.CDC.GOV
WWW.RESEARCHGATE.NET
WWW.KICKSTARTER.COM/PROJECTS/CANARYINACOALMINE