The First Baptist Church gives back to the needy
12/5/2013, 1:59 p.m.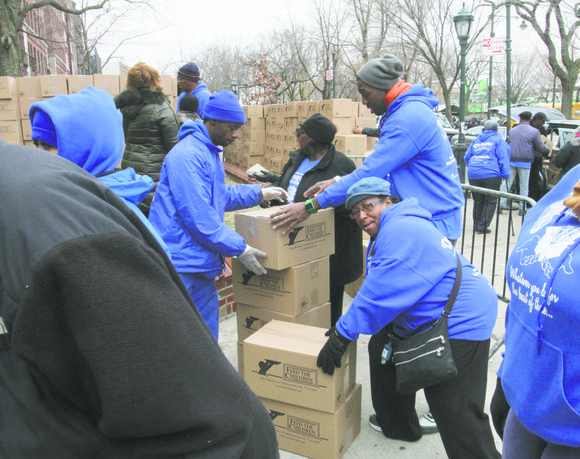 The First Baptist Church of Crown Heights hosted its annual "Matthew 25 Challenge" on Tuesday, Nov. 26, during which volunteers gave those in need boxes of food that could feed a family of four for four days. Heeding the words of the Rev. Dr. Clarence Norman Sr. and the Rev. Daryl G. Bloodsaw, the volunteers came to help the community.