Harlem will honor the Rev. Dr. Eugene S. Callender at memorial service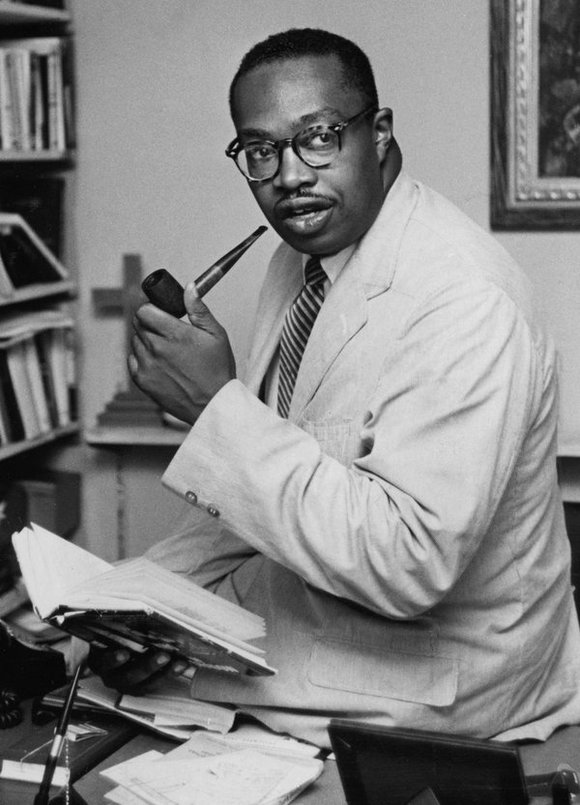 Some of Harlem's most renowned and esteemed individuals will gather at a memorial service for the late Rev. Dr. Eugene S. Callender on Dec. 7 at the Abyssinian Baptist Church in Harlem. Rep. Charles B. Rangel, former Mayor David N. Dinkins and former Gov. Mario Cuomo will be among those celebrating the life of the civil rights activist and founder and pastor emeritus of Christian Parish for Spiritual Renewal.
According to , Callender was probably best known for starting an innovative series of "street academies" for disadvantaged New York City youth that became a model for nontraditional educational programs nationwide. He died on Nov. 2 in Manhattan at the age of 87.
Callender, a Massachusetts native, came to Harlem in 1950 and established a drug rehabilitation program. In the 1960s, he accompanied the Rev. Dr. Martin Luther King Jr. on civil rights marches in the South. Later, he was chairman of the Haryou-Act Community Corporation, a Harlem antipoverty agency. He also served as executive director of the Urban League.
A Presbyterian minister, Callender for decades "demonstrated his ability to take charge, and no matter what organization or institution he joined, almost invariably, he rose to the top," famed Amsterdam News journalist Herb Boyd wrote. "His natural charisma and deep concern for the welfare of others was apparent. He touched the lives of thousands, and none more significantly than those in desperate need of assistance and tittering on the brink of devastation."
The Amsterdam News has received several inquiries for information regarding the memorial service.
The paper has learned that the service is open to the public and starts at 12 pm. The Abyssinian Baptist Church is located at 132 Odell Clark Place on 138th Street between Adam Clayton Powell Boulevard and Lenox Avenue. Also paying tribute at the memorial will be the Revs. Al Sharpton and Dr. James R. Forbes, Steven Rockefeller III and actress Phylicia Rashad.