Students and community come together to protest CCNY
Amity Paye | 12/5/2013, 11:12 a.m.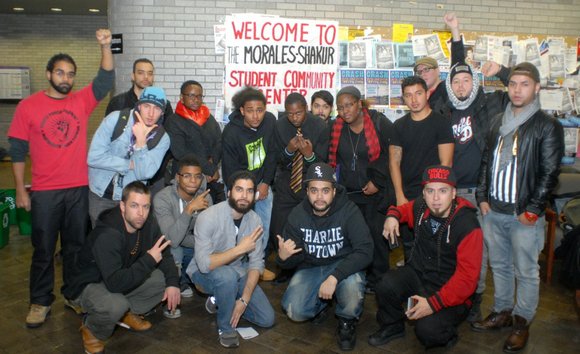 "I hope that more religious leaders, labor and elected officials, they come on board and approach CUNY and City College, let them know how important this place is," said City Councilman Ydanis Rodriguez, who is chairman of the Higher Education Committee and a former CCNY student organizer from the 1989 student protests and creation of the Morales/Shakur Center. Rodriguez said he will be marching on Dec. 5 because while he values his political science degree from CCNY, "the most important degree that I got from CUNY was learning how to be a good organizer and learning to share those democratic values."
"We want to preserve NAC 3201 [the room formerly occupied by the Morales/Shakur Center, and this is not only my position, but this is also the position of the Undergraduate Student Center, the Student Senate and most of the elected officials. We all believe that because of the historical role the center has played, preserving 3201 is worth it for CUNY and for the surrounding community."
Organizers for the Dec. 5 protests say they have been receiving calls and support from various elected officials, including City Council Member Charles Barron and City Council Member Andy King.
More community members have been lending their support as well, and two marches are now scheduled to go from points in the Harlem community to protest the closing of the Morales/Shakur Center. A community center at 139th Street and Broadway will serve as the first meeting point from 1:30-4 p.m., and P.S. 123, the Mahalia Jackson school on 133rd Street and Frederick Douglass Boulevard will serve as the second. Students from Columbia University have also said they will rally and march up to CCNY in support.
"Everyone is coming together. Folks are planning to meet the marches at their starting points," said Brother Shep, People's Survival Program's outreach communications coordinator. "Folks will go to the community first, then to march up to the college."