FDNY graduates record number of diverse firefighters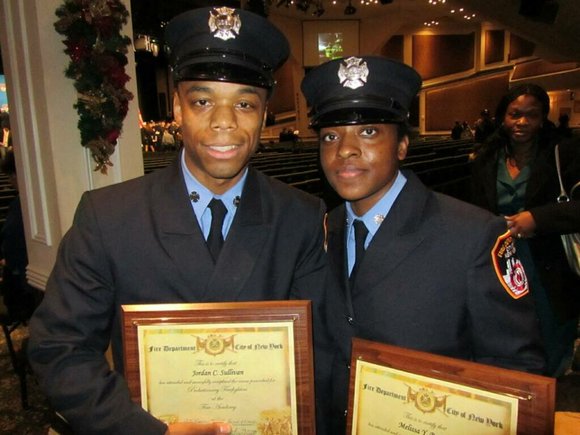 At the time of the appeal, Councilman Charles Barron, a strong supporter of the Vulcan Society, blasted the mayor for not wanting to ensure an equal employment opportunity for those seeking to join the FDNY. "The FDNY is racist in their hiring. That is clear. For the city to resist anything close to the monitoring and evaluation of their hiring practices is absurd," he told the AmNews. "We're talking about the FDNY being 2 to 3 percent Black—that's ridiculous."
Harlem Assemblyman Keith Wright felt that the city's appeal was designed to draw attention away from the fact that they were still fighting the integration of the FDNY in the courts.
"After protecting the nepotistic and blatantly racist practices of the FDNY for what equates to an entire mayoral term, it is ridiculous and shameful for the mayor to again stand on the side of ignorance with this bizarre request," Wright told the AmNews. "The judge is right to be distrustful of this administration and their true commitment to justice and equality. As Judge Garaufis has correctly stated, 'The city still doesn't get it,' and his bombastic request for removal confirms that Mayor Bloomberg 'gets it' just about as much as Blacks and Latinos get jobs as firefighters in New York City."
But the city could not stop what was destined to be a change in the largest fire department in the country. They did manage to stop the court appointment monitor, but they had to change their hiring process.
Bloomberg and Cassano presided over the graduation ceremony. "With the addition of the new graduates, the number of minorities in the FDNY has doubled in the last 12 years," Bloomberg said. "This diversity means that we are opening our doors to firefighters with a wide range of talents. It's an essential strength of our city."
The FDNY now has 7,700 firefighters. Of those, 1,230 are firefighters of color, according to the Fire Department.
"This new class of 'probies' is the most diverse in FDNY history and moves us closer to our long-stated goal of a department that better reflects the city we serve," said Cassano. "Through their hard work and many weeks of training at the Fire Academy, this class has earned the right to be called New York City firefighters."
Vulcan Society President John Coombs said the fact that 60 percent of the 242 candidates who graduated were people of color was a great improvement. However, while there was a record number that graduated, of the 318 "probies" who entered the academy, 76 (most of them of color) failed to make the grade. "This comes at a time when diversity was won through a court of law. Coincidentally, there was a large number of probies that didn't graduate in proportion to classes in the past," Coombs told the AmNews.
"I reserve the right to continue to press the FDNY to see that diversity is important. Make no mistake, I question some of the things that were stated by the mayor and Commissioner Cassano about working toward diversity. They were everything but instrumental. The victory of the lawsuit gave hires the opportunity to take full advantage. I still reserve cause for great celebration," he added.