Fredericksburg, Texas, is an unexpected surprise
LYSA ALLMAN-BALDWIN | 12/12/2013, 4:31 p.m.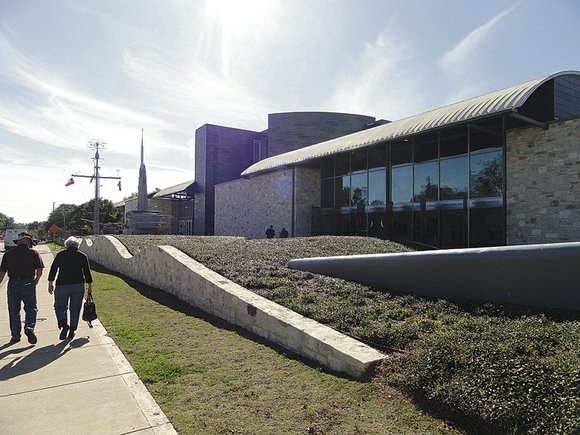 Like I said in the first part of this feature series, my first impressions of Fredericksburg, Texas, located in the Texas Hill Country, were that it was very charming, historic, quaint and, as I would come to learn, it had a lot to offer.
It's no wonder that this town, settled by German immigrants in 1846, is such a big draw for folks who drive here a little over an hour from San Antonio and one and a half hours from Austin for day and weekend trips. Not to mention the large contingents of travelers from all over the state of Texas, Louisiana, Oklahoma, Colorado, Arkansas, other parts of the Midwest, Florida, New York, California and abroad from Germany, Canada and further afield.
In addition to the over 150 specialty shops, cafés, restaurants, wine bars, breweries and the like that take center stage along Main Street, there are a wealth of places to explore that give some historical context to the state, our nation and the world.
A real hometown hero
It would be really difficult to choose a favorite aspect of Fredericksburg because there are so many equally distinctive and memorable people, places and things to do here. Nevertheless, waaaay at the top of my list is definitely the Lyndon B. Johnson National Historical Park.
Encompassing 700-plus acres and situated near the Pedernales River, which meanders throughout this area of the Texas Hill Country about 20 minutes from the center of town in Stonewall, Texas, the Lyndon B. Johnson National Historical Park is one of the most fascinating national parks in America. The property is dotted with a wide array of historic structures, each offering a distinctive aspect of the Texas countryside and the life, passions and legacy of our 36th president.
Structures on the property include the Junction School, the first one-room schoolhouse where Johnson attended school for a short period as a very young boy; the Johnson Family Cemetery, where the president, his wife and several family members are laid to rest; the main portion of the property, the ranch, which in its heyday encompassed 2,700 acres and 400 Hereford cattle and still possesses a working barn where Hereford cattle are still raised; the hanger where Johnson's private presidential plane still sits; the visitor center with numerous exhibits, artifacts and vehicles belonging to the first family; and the Johnsons' home, known as "The Texas White House," where Johnson spent a great deal of time during his presidency and entertained numerous heads of state, but mostly it was where he could escape from the politics and rigors of Washington and reconnect with the Texan spirit that he so loved.
Each room of the house offers its own impressive story of the family's life here, from his days as a senator through the White House years, during retirement and until his death in 1973.
The next time I visit the area, I plan to start my LBJ experience about 15 miles further down the road in Johnson City at his boyhood home, where he lived from age 5 through high school.