Fredericksburg, Texas, is an unexpected surprise
LYSA ALLMAN-BALDWIN | 12/12/2013, 4:31 p.m.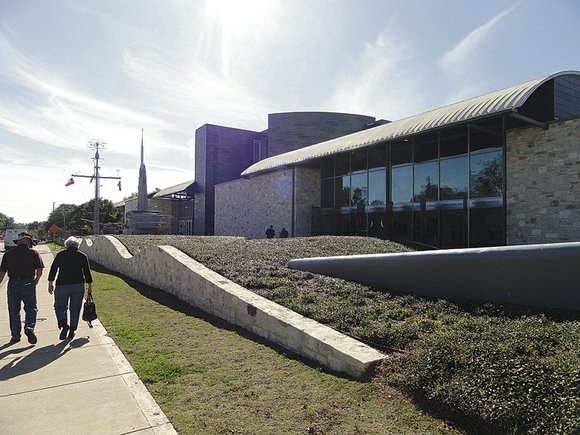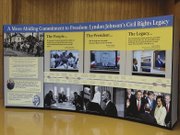 We will never forget
Another major draw to Fredericksburg, particularly for older baby boomers, is the National Museum of the Pacific War. The museum is part of the six and a half-acre National Museum of the Pacific War complex and features an amazing, state-of-the-art, 33,000-square-foot museum that came to fruition as part of the legacy of another Fredericksburg native son, Fleet Admiral Chester W. Nimitz, commander-in-chief of Allied Forces, Pacific Ocean Area.
Here, you will find an astounding 900 artifacts and 40 media installations in very poignant galleries, including photographs, audio-visual elements, interactive exhibits and other items in 97 climate-controlled cases. It is both visually and tactically stunning, but I will warn you that a visit here is not for the faint of heart, as it wonderfully yet painstakingly details the horrific physical, social, psychological, emotional, financial and, most importantly, human tolls of the Pacific-Asiatic Theater of Operations during World War II. Today, it is the only institution in the nation dedicated exclusively to this time in history.
The average visitor is here three to four hours, though there is so much to see and digest that your ticket is good for 48 hours, allowing you to explore the museum in blocks of time at your leisure—a benefit of which many take advantage.
The tone is set from the beginning in a five-minute, introductory film broadcast in a voluminous, dark, standing-only room on an expansive floor-to-ceiling horizontal screen that stretches behind the full length of a 78-foot, restored, two-man midget submarine, offering only the sounds of military aircraft and explosions, and peppered with only brief pauses detailing the less-than-30 minute timeline of events that took place before the first bombs were dropped on Pearl Harbor.
From there, it is a truly emotional journey through the various aspects of each of these world conflicts that leaves much more than a lasting impression. In fact, museum staff say that many veterans who have come here were so moved that it is often the first time that they have ever spoken of their unthinkable personal experiences during these various conflicts. So although it is in some ways an emotionally gut-wrenching experience for some, there is a lot of healing taking place when these places are coupled with personal faces, historic figures, extraordinary tales of survival and so much more.
Get ready for some good eats, drinks and outdoor adventures a plenty as we continue our exploration of Fredericksburg.
Lysa Allman-Baldwin writes for numerous online and print publications, including as the cultural travel writer for www.Examiner.com and as a senior travel writer for SoulOfAmerica.com, an Afrocentric travel website. Lysa can be reached at lallmanbaldwin@kc.rr.com.
Resource list
Fredericksburg Convention & Visitor Bureau: 888-997-3600, 830-997-6523, www.VisitFredericksburgTX.com
National Museum of the Pacific War: www.pacificwarmuseum.org
Lyndon B. Johnson National Historical Park: 830-868-7128, www.nps.gov/lyjo/index.htm
Texas Hill Country: www.hill-country-visitor.com, www.texashillcountry.com