Harris at Ginny's, Jazz Thursdays, Fortune awarded
Ron Scott | 12/19/2013, 1:20 p.m.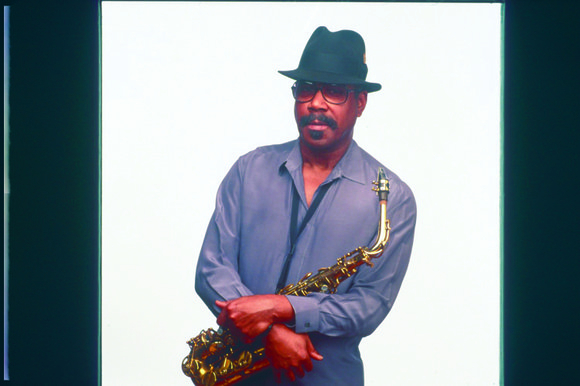 Alto saxophonist Sonny Fortune can be called a hard-bopper, traditionalist, creative composer and improvisational artist. His five-plus decades pursuing the music has made him one of the most influential alto players on today's jazz scene.
Most recently, the Philadelphia native was honored with the Benny Golson Jazz Master Award by the Howard University Department of Music. The award was presented by professor emeritus Arthur Dawkins. The Philadelphia Clef Club of Jazz and Performing Arts was also awarded as part of the tribute to jazz in Philadelphia.
The award was created in 1996 to honor the legacy of Howard University alumnus Golson, a saxophonist and jazz composer of such standards as "Killer Joe," "Along Came Betty," "I Remember Clifford" and "Stablemates," among others.
"I am honored for two reasons to receive this award. First, a university that I have a lot of respect for chose to give me an award," noted Fortune. "And second, Benny Golson is a cat that I have high regard for. I used to go see him when he was working with Art Blakey. This whole event is very humbling for me."
Ironically, Golson and Fortune have never played together and have only met during a few brief encounters. "I know Sonny Fortune very well through the quality of his performances and his composing skills thanks to the miracle of recording," stated Golson. "I've been listening to Sonny for quite a while, and I've discerned that he is not satisfied with serving the same old warmed over dish time and again."
Over the years, Fortune has forged his own musical path as a leader and has also had a strong voice on recordings with such musicians as Dizzy Gillespie, Elvin Jones, Nat Adderley, Miles Davis, McCoy Tyner and Buddy Rich.
He is also a member of the legacy band Four Generations of Miles with his fellow alumnus bassist Buster Williams, guitarist Mike Stern and drummer Jimmy Cobb.
They will be performing at Birdland in Manhattan in February 2014.