Kevin Hart rubs shoulders with Stallone and De Niro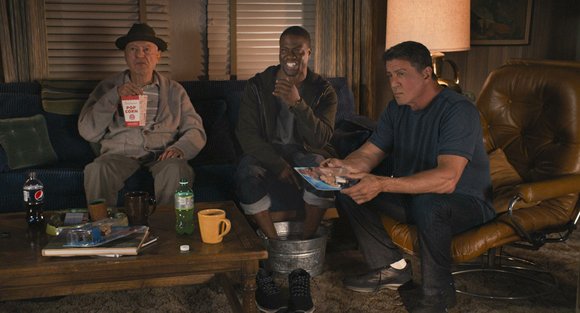 For me it's just having a bunch of doors that I can open up by myself, without the help of others. From stand-up to producing, to writing, to directing, whatever it may be, you create those avenues so you never stop when the world stops. I enjoy every moment of my journey.
How different is stand-up comedy? How do you transition?
Stand-up comedy is a different world. That's my world. I'm who I am; people pay to see me because they like me. I'm quick on my feet. That helps with working with other actors, I think.
In acting, I get to be who I want to be for that particular role. Creating characters is fun! It's always fun taking on personalities that are different. Somewhat crazy too, because I think that's where the crazy side of people comes in. But I still bring that stand-up realm to my acting side—like I said for this film, "Grudge Match," I was like a hungry kid in a big, candy store! I loved every minute working with Stallone, Kim, Alan and Robert. It's funny, and let's face it, I do know something about comedy.
Hart is president of Hartbeat Productions and executive producer, co-creator and star of the series "The Real Husbands of Hollywood."
Warner Bros. Pictures' "Grudge Match" opens Dec. 25. For more information, visit grudgematchmovie.com.