Lincoln Medical Center opens new integrated wellness center
12/19/2013, 3:45 p.m.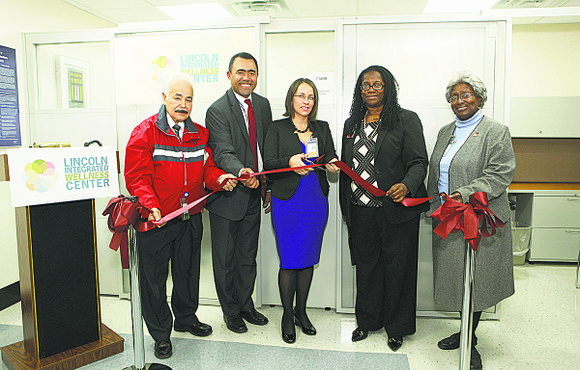 Lincoln Medical Center, located at 234 E. 149th St. in the Bronx, is a 347-bed, acute care level 1 trauma center with the busiest single site emergency department in the region. Winner of the 2012 American Hospital Association-McKesson Quest for Quality Finalist Award, the hospital emphasizes primary care and specialty medicine and uses the latest advances in medical science. Lincoln Medical Center is a member of the Generations+/Northern Manhattan Health Network, a health care conglomerate that is part of the New York City Health and Hospitals Corporation (HHC).
The HHC is a $6.7 billion integrated health care delivery system with its own 430,000 member health plan, MetroPlus, and is the largest municipal health care organization in the country. HHC serves 1.4 million New Yorkers every year, and more than 475,000 are uninsured. HHC provides medical, mental health and substance abuse services through its 11 acute care hospitals, four skilled nursing facilities, six large diagnostic and treatment centers and more than 70 community-based clinics. HHC Health and Home Care also provides in-home services for New Yorkers. HHC is the recipient of the National Quality Forum and the Joint Commission's John M. Eisenberg Patient Safety and Quality Award. For more information, visit www.nyc.gov/hhc.