Elegant, Eco-friendly looks for now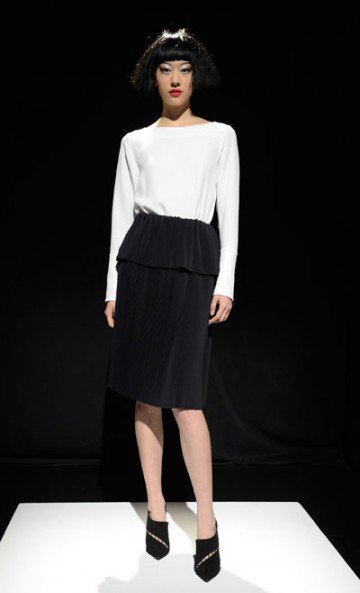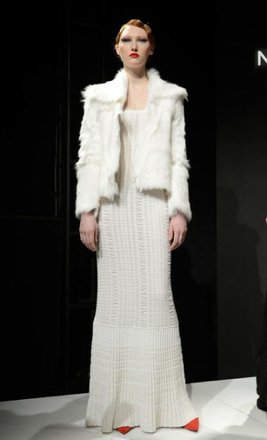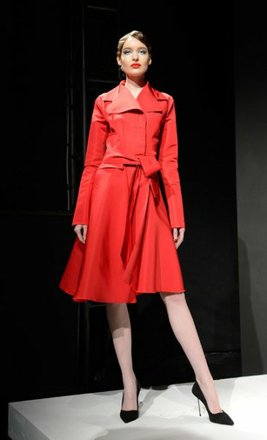 For fall/winter 2013, the look is chic, clean-cut, classic and shapely. With ambitions to have a "global impact," Nina Skarra focuses on the development of green, sustainable designs. Her concept is about the whole footprint of the product, from raw material to disposal. She uses silk, wool, bamboo, soya, eco leather and organic cotton. Her clothes are created from materials that are 100 percent biodegradable and 100 percent eco-friendly. This fall show was her New York Fashion Week debut. Her clothes were stunning yet wearable. Her color choices were striking.
Born in the Arctic North, Norwegian designer Skarra, who resides in Oslo, Norway, is true to her roots. Her collections combine the purity of Scandinavian design with a true understanding of what it means to be classic. Scandinavian design is known for its simplicity. Traditional sartorial craftsmanship, quality fabrics and a sustainable production process are important. The Nina Skarra brand is rooted in Skarra's own values of sustainability, transparency and empowerment. Through her designs, she demonstrates that beautiful fashion can also be environmentally conscious.
Skarra started her career as an illustrator and graphic designer. Early on, she realized her passion for fashion and textiles; her first collection was launched in 2008. Skarra was also nominated for the prestigious International Woolmark Prize. Today, women all over the world wear her styles. Some of her famous customers include actress Angela Bassett, Crown Princess Mette-Marit of Norway, Livia Firth, Natasha Alam, Kimberly Quaid, Missi Pyle and Isabelle Fuhrman.
Good show!