Natasha Hastings is sprinting to the indoor track season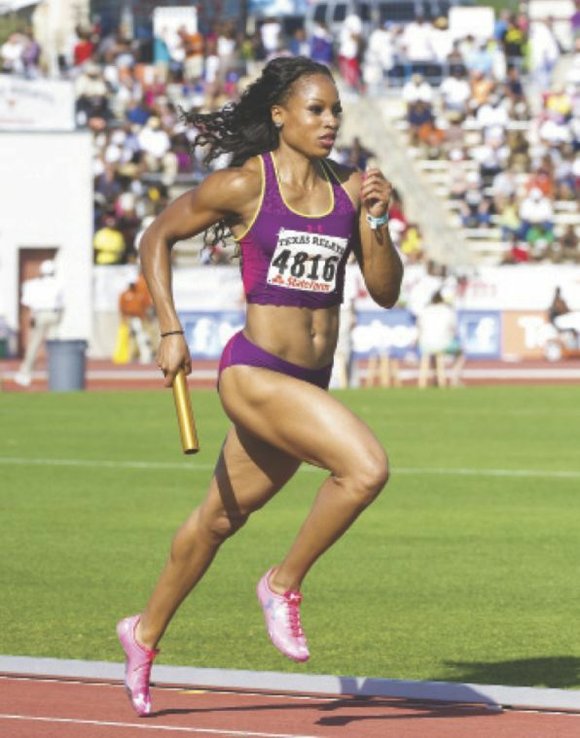 Before lighting up the track at the upcoming Millrose Games on Wednesday, Feb. 16, at the Armory's New Balance Track and Field Center, the native New Yorker Natasha Hastings is in Europe for a series of indoor races that mark the next phase of her career. After competing in the 2008 Olympic Games in Beijing and winning a gold medal as part of the 4x400 relay team, she was extremely disappointed to not earn a spot on the 2012 U.S. team in London. She's starting 2013 well trained and focused, along with a sense of determination to not get stressed out.
"In the past, I've been one to put unnecessary pressure on myself," said Hastings, 26, a graduate of A. Philip Randolph. "I want to get back to enjoying the things I'm doing and taking pride in what I'm doing.
"Going with the flow," she added. "I work hard every day. There's no need to worry about what the outcome will be. It will be the best that it can be, and I'm going to have to accept that and hopefully it works out the best for me."
Known mostly as a 400-meter runner, Hastings has been dabbling in some shorter distances. Before she left for Europe, she ran a 60-meter race in Houston and achieved a personal best. However, Hastings has also been expanding her horizons beyond track. Shortly before Christmas, she launched the website Spiked Sugar, where she sells reasonably priced jewelry. So far, the feedback has been excellent.
"Everybody knows I'm a girly girl," said Hastings, who's known for being glamorously made up when she races. "I wanted to do something that was a reflection of myself, a little less sporty. I want to keep my price point affordable. I particularly want to do statement pieces. These are costume jewelry pieces you can use with either a dress-up or dress-down ensemble."
For Hastings, it's a reflection of who she is asv an athlete--intense, ambitious, steadfast in training, but also eager to celebrate her femininity and be someone who embraces being a role model for aspiring young athletes. "We can be all woman and we can still be strong and powerful," she said. "Even though I didn't make the Olympic team last year ... there are still girls out there who find inspiration in me. That's one of the things that keeps me motivated. I'm honored and humbled."