I've got to have it: Travel necessities from Ebony Escapes!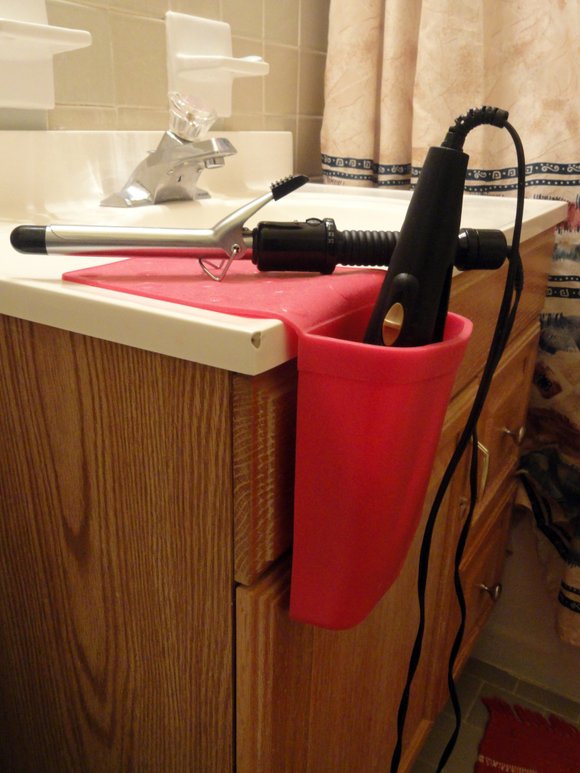 www.hotironholster.com
Does that say savory or sausage?
Restaurant owners and managers, take note! As much as we love to dine out, and as beautiful and descriptive as your menus can be, many of us simply can't read all of the small print. And if we forget our own reading glasses, well, we just might order something we really don't want or take a lot more time asking the waitstaff to describe what everything says.
But take heart, there is an easy way to be sure all of your customers can read all the hard work you put into each menu item--with FoodieSpecs. According to the company, "Statistics show over 65 million people need reading glasses, especially in lower lighting, and they cover the whole age range of any restaurant customer base. ... Make your customers happy by offering them a pair of sanitary, individually wrapped reading glasses. ... It is fast becoming a service people expect. ... Goodwill brings repeat customers, bigger orders and bigger tips!" FoodieSpecs are just $19.99 for 20 pairs, plus a window sticker for the establishment and free shipping.
I tried out a pair and, to be honest, they work better than the convenience-store variety I keep at my bedside and in my purse. And I look fashionable wearing them!
800-915-2160, www.foodiespecs.com
It's All good in the hood
One of the downsides to rainy or cold weather is what it does to your hair the second you walk out the door after spending so much time to get your hair looking the way you want it. And if you opt for a hat, it may prevent the frizz--but it will flatten all the curls. And then there's the attempt to still look stylish and warm at the same time!
Well, colder weather shouldn't compromise style. So here's a solution: Coiffie, "a weather-defying fashion hood created for women who are tired of hat hair." Made of lightweight construction with a special water repellent to protect you from rain and snow, the Coiffie minimizes hat hair with a silky lining and roomy adjustable hood that folds back to create a custom fit. It can also be flipped back to wear like a scarf. My black exterior with animal print interior really looks great and folds up very neatly to fit in my coat pocket or purse. One size fits all, and they come in a variety of colors.
877-592-2622, www.coiffie.com
Lysa Allman-Baldwin writes for numerous online and print publications, including as the cultural travel writer for www.Examiner.com and as a senior travel writer for SoulOfAmerica.com, an Afrocentric travel website. Lysa can be reached at lallmanbaldwin@kc.rr.com.