Black Opal loves your colorful face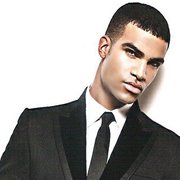 Frank Guyton is the artistic director and brand ambassador for the Black Opal cosmetic line, and after chatting with him about full-cover foundation choices, I am confident that he loves women and understands the unique and changing needs of women in the color spectrum.
This encounter began as a true beauty emergency, and with the right mix of magic, I went from an ugly duckling to a flawless swan.
Once upon a time in Sephora, on 42nd Street, I was on a frantic search after running out of my very expensive full-coverage makeup and was told that the U.K.-based company had discontinued the line and changed its formula.
Panic took hold, and despite using their skin-color-matching system in the store, I discovered that they sold nothing to truly match my own shade.
I felt a tear escape my eye and begin the journey down my cheek. I needed magic--and just like that, I turned and found myself face to face with a beautiful, androgynous creature the color of velvet midnight, double dipped in dark chocolate.
This was my type of fairy godmother: Towering 6-foot-4 in red-soled Louboutin heels and clutching a sable-colored Berkshire tote, s/he understood the impending disaster and began to tell me about the benefits of using Black Opal.
"Say what now?" I wondered.
Taking a cue from my puzzled mug, she whipped out a full-cover Black Opal makeup stick and shared the 411 on the line and where to find the solution to my dilemma.
Tilting her head, she pointed to the 24-hour Duane Reade drugstore at 42nd and Eighth Avenue, and then shared more good news, this time about the affordable price.
"Say what--what now?" I gasped. The price seemed, at the time, too good to be true. Does this work? Is it truly so affordable that I can keep one set at home and the other tucked safely in my purse? A new urban myth?
Fast forward. The Black Opal line is designed for women of color, and yes, it works. It works. It works. The price is beyond right, and the consumer-friendly return policy at the drugstore previously mentioned is a godsend, since there are no samples on site.
Here is part one of my interview with Frank Guyton about the full-coverage line. Note: The lipstick line fully hydrates, and the color stays on for hours, keeping lips kissable moist.
Frank taught me about looking beautiful, feeling stunning and owning the rich mosaic that the creator saw fit to bestow on my face.
AmNews: I'm not sure if I am a groupie or a convert or a converted groupie. What makes Black Opal special?
Frank: Thanks for the compliment. I am very moved when I talk to our customers. We are the leading beauty destination for people of color, because our cosmetic line is specially formulated to flawlessly enhance all skin tones, while working to brighten and restore the skin's natural radiance for a more youthful and luminous appearance.
This is an affordable luxury item that helps a woman enhance her natural beauty. There is no better example of this than the Even True cosmetics line. Now women have the best of both worlds: skin-rejuvenating benefits with a flawless velvety finish.