Former Mayor Ed Koch dead at 88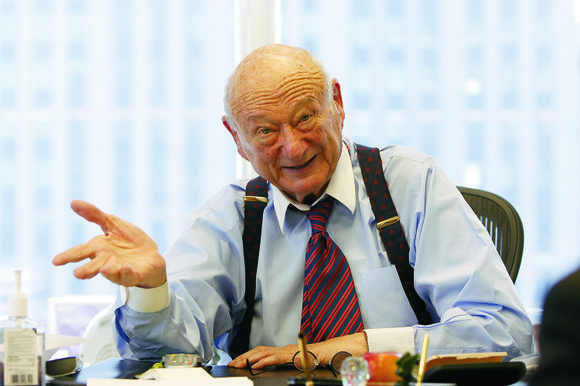 "While Ed and I shared many differences of opinion, of which some were emotional as well as political," Rangel continued, "we always concluded with the great deal of respect that we had for each other. In recent years, I am glad we were able to spend private time together to recount some of our past conflicts and laugh about it. I will always appreciate the fervor he displayed toward serving the people of New York City."
To state Sen. Bill Perkins, Koch was "iconic in terms of New York City, almost like the Empire State Building, but we can't forget some of his actions, and many of us in the Black community had problems with him, particularly on the closing of Sydenham, his position on the Central Park Five, Howard Beach, Bensonhurst, etc. Personally, I have mixed emotions about him, but overall he was a dynamic leader."
Similar sentiments were expressed by a coterie of community leaders and elected officials, such as former City Comptroller Bill Thompson, who said, "Ed Koch embodied the spirit of our city. As mayor, Koch navigated New York through treacherous times and seemingly impossible challenges with humor, determination and strength. We've lost an amazing New Yorker, but his indomitable spirit will be carried with each of us whose lives he touched and all those he inspired."
Koch, for many who knew him best, was a quintessential New Yorker: loud, boisterous, imperturbable and audacious. He zoomed out of the East Village and the Village Independent Democrats to become mayor--at position in which, if his critics are right, he stayed one term too long. After his days in office, there were his often atrocious movie reviews, his brief stints on radio and his appearances on "The Wise Guys" on NY1. There was an endless parade of praise for him on Monday, when his funeral was held at Temple Emanu-El, and for the first time in public he didn't have a chance to deny or dismiss the shower of accolades.