Day of Service brings out the best in Americans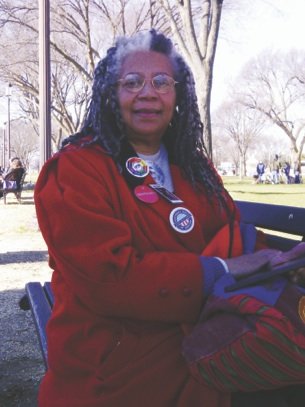 Frone said he brought his daughter to the National Day of Service headquarters to learn about other service organizations and to support We Feed Our People, a Washington, D.C.-based organization that, in 1988, began commemorating Martin Luther King Jr.'s birthday by feeding the homeless.
"It's important because she's at an age where she can understand the value of helping others," Frone told The Afro. "Laying a foundation of service will not only enlighten her about the reward of helping others but the need to help others. At a young age, I think it'll help with her maturity and help her understand that there is a cycle to receiving and giving.
"It's something that my mother instilled in me so I see the value in giving that to my daughter."
Detroit Police Reserve Officer Fannie Thigpen, 72, said participation in the National Day means a lot to her. "To honor Martin Luther King on the National Day of Service, I decided to sign up." Unfortunately, Thigpen wasn't able to join a specific project, but she was still able to spend a couple of hours learning about different initiatives through the booths and exhibits set up on the National Mall.
"It's important to me to be able to give back to my community, to my state and to my country," she said.