Children eulogizing children: Teen murdered for a jacket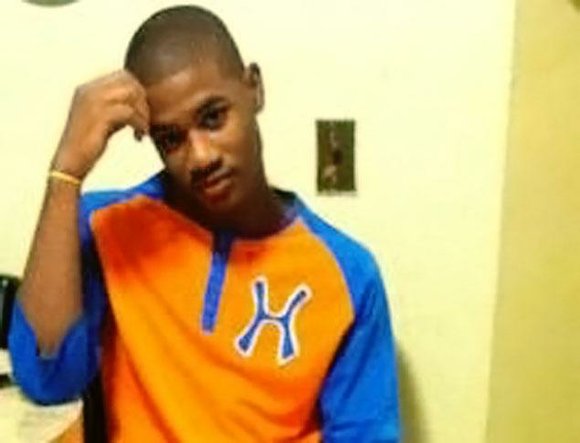 They killed him for his jacket. Raphael Ward, a popular 16-year-old whose family now has to plan his funeral. The first week of the New Year. Words cannot express ...
"Killed for a coat? These youngsters don't understand the pain they bring to a community--to a mother, father, brother--left distraught," slammed City Councilman Charles Barron, who was raised in the Lower East Side neighborhood where Ward was murdered last Friday. "We have to address this negative energy--it is a danger to our future."
The NYPD told the Amsterdam News, "On Friday, Jan. 4, at 21:10 hours at the intersection of Rivington Street and Columbia Street, police responded to a 911 call of a male shot. Upon arrival, police observed the victim, 16, with a gunshot wound to the chest. EMS responded and transported the victim to Beth Israel Hospital, where he was pronounced DOA. There are no arrest(s) at this time. The investigation is ongoing."
So there is yet another makeshift memorial on another New York City street. Inner-city children are all too familiar with walking by the scenes where the messages, candles and flowers adorn the pavement, this time outside the store on Columbia Street where Ward was murdered. Children eulogizing children.
By all accounts, the tall, regular Lower East Side kid was well-known and well liked. But reportedly a group of youths tried to rob him as he sported his brand-new $600 Marmot winter parka. Shot in the chest by a gunman in a ski mask, Ward, his new jacket splattered with his own blood, stumbled into the Tearedhan convenience store, where his horrified friends had sought refuge when the initial altercation had begun. Another theory is that the shooting stemmed from a beef between kids from the Baruch projects and the Riis Houses. Meanwhile, as Ward's family members now have to plan his funeral, video showing a group of youths allegedly involved in the incident is making the rounds on TV.
"There are some ignorant people or foolish youth who have internalized the oppression and engage in self-destructive behavior--you lose your mind and kill for a coat? That madness has to stop," Barron said. "We shouldn't be punks and take things out on each other during this economic oppression; we should be strong men, women and youth, and stand up against what is really keeping us in a state of economic depression."
State Sen. Kevin Parker told the AmNews, "My prayers are with Raphael Ward's family, friends and loved ones. As a community, we must work together to fight crime in our neighborhoods, to increase safety in NYCHA housing and to deliver stronger gun control in New York. No parent should have to mourn the death of their child."
Chris Foye lost his son Christopher Owen in 2009, when the 13-year-old was caught in crossfire at a Harlem barbeque. Foye went on to start the youth-centered Chris S. Owens Foundation.
"I think the murder of Raphael Ward is a sign that this cycle of youth gun violence is being carried out generation after generation, with no real plan from our nation's leaders for changing the conditions in urban communities that are causing people to react in this manner towards their neighbors," Foye said.