Children eulogizing children: Teen murdered for a jacket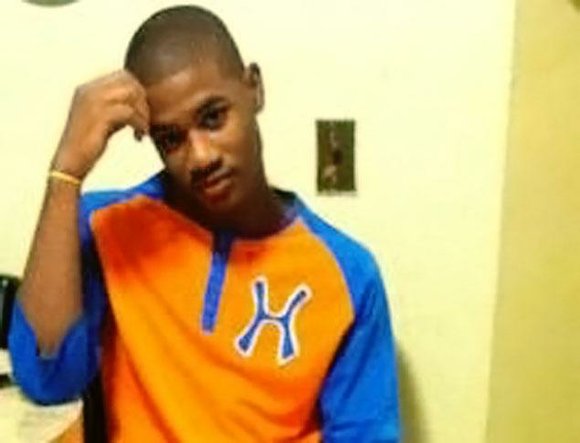 "Financial inequalities and lack of education are some of the leading causes, in my opinion, of gun violence in urban communities. They cause people to act violently towards each other, without knowing how to change their situation. People who have a lack of resources and education deal with basic survival skills and basic education to handle their frustration.
What is most accessible to kids and teens in urban communities--the options are usually the cycle and learned behavior of guns or selling drugs to satisfy an instant gratification with no regard for the consequences. We need to break this violent chain of thinking and behavior and address what's really causing this culture of gun violence."
Author and mental health advocate Terrie Williams has spent years speaking on unacknowledged inherited psychological trauma running through the Black and Latino communities.
She told the AmNews, "I am absolutely devastated by the loss of yet another one of us--Raphael Ward, a beautiful, smart, young talented spirit--gone too soon. It is gut-wrenching and senseless to have to feel this pain almost daily. And for the young man who pulled the trigger, the question we must ask is not 'What's wrong with him?' but rather, what happened to him in his life that turned him into a heartless killer? I personally believe that there is not one of us on the planet born bad, mad, evil or violent. We are born innocent creatures--then life happens to us--someone violates our spirit or our bodies. And we/they have no one to talk to about the pain and the trauma. So we take it out on the closest 'victim.'"
Williams said this nationwide failure to address a burgeoning mental health issue does not bode well for the future.
"I spoke at a high school and showed the class's creative spots of real people sharing their stories/testimonies of unresolved pain and trauma--my company created them with SAMHSA and the Ad Council. When done, there were tears and honesty; they were hearing their own stories. One courageous young man, 15 years old, got up and said he had stabbed a young man seven times--didn't kill him, though. It is what he said so very clearly--something that pierced my spirit and very being. He said, 'And he wasn't even the one I was mad at.' Don't many of us lash out at others when we haven't or can't get at the one who really hurt us? I know I am guilty ... and have dealt with my issues with therapist. It's a process," Williams said.
"My deepest thoughts and prayers go out to the family and loved ones left behind to mourn the loss of Raphael--particularly those who witnessed his killing. They must go somewhere, sob, talk and get help in processing what they witnessed."
Williams concluded, "When we have horrific childhoods, witness--upfront and close--unspeakable acts of violence and trauma every day and don't get any counseling, the cycle of violence begins and never seems to end. We must demystify the need to talk out our issues. No one should be denied. The reality is most are not getting the help to recover."
"My heartfelt condolences to the family for this senseless loss," Barron said. "We are all for banning assault rifles, but in our Black and Latino communities, it is not about assault rifles--the weapon of mass destruction is poverty, unemployment and neglect that the president, the governor and mayor of New York show by ignoring economic oppression."
Supporting committed anti-gun-violence advocates like Don'tShootNYC.com's Andre Mitchell (also head of CeaseFire ENY and Man Up Inc.), Barron added, "If they really want to address the issue, why don't they infuse multimillion dollars into building up jobs, community resources and health services. It is time for them to take us more seriously, because we are dying."