NY Public Housing Threatened by Privatization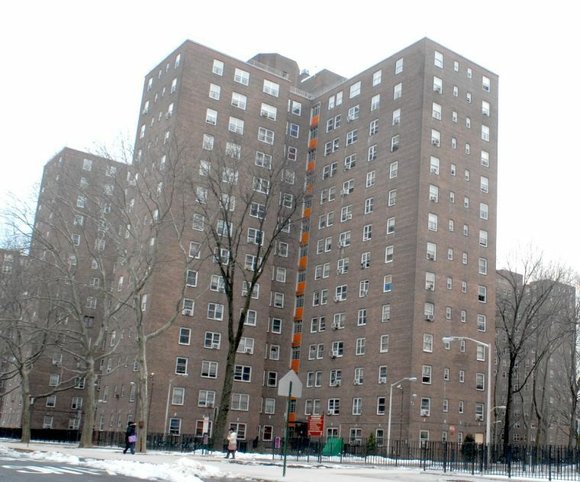 Not even New York City public housing is safe from private developers.
According to a report by the New York Daily News, the New York City Housing Authority (NYCHA) is considering leasing community space and playgrounds at public housing projects for developers to build luxury high-rise apartments in neighborhoods like the Lower East Side, the Upper West Side and the Upper East Side and lower Manhattan as well.
On the Lower East Side alone, five different public housing developments (Baruch, Smith, LaGuardia, Meltzer and Campos Plaza and Houses) are targeted for private development. According to reports, residents wouldn't be displaced by the construction, but some residents (like those living in Smith Houses) would lose parking lots, a baseball diamond and other current places of leisure. Also, NYCHA would offer developers 99-year leases and build under New York's "80/20" program, setting aside 20 percent of their apartments for "affordable housing," which would give private developers tax exemptions. According to the Daily News report, the developers would "locate the luxury apartments so they face away from the projects, with the upscale neighbors given their own entrance on South Street."
According to NYCHA, this is an "innovative" plan to bring in revenue to the cash-strapped organization.
"This innovative plan to generate hundreds of millions of dollars of value will allow us to re-invest in NYCHA, where we badly need to make up for the devastating decline in congressional funding," read NYCHA's statement. "Strategies like this are vital to improving the circumstances of NYCHA's residents and buildings and ensuring that quality public housing is available to New Yorkers who need it. Since announcing this plan in the fall, we've been closely engaged with residents, community leaders and elected officials. We look forward to continuing that outreach."
Leasing public land for private use is an idea that NYCHA has considered for several years. NYCHA Chairman John Rhea stated last fall that the organization planned on going ahead with the leasing plan in order to narrow the projected $60 million budget gap for this year. A report from five years ago by the Manhattan borough president stated that NYCHA had over 30 million square feet or unused property rights.
Current New York City Mayor Michael Bloomberg praised the NYCHA's plan last week when he called it a "creative idea." But Damaris Reyes, executive director of Good Old Lower East Side, doesn't see the creativity at all. The organizer, who's been an activist in her area since 1977, spoke with the AmNews about NYCHA's plan.
"The problem is, at this point NYCHA hasn't spoken to us as a community as a whole," said Reyes. "We're getting bits and pieces from different people. We're not exactly sure how they expect to use this revenue. We only know bits and pieces." Reyes told the AmNews that many NYCHA residents believe that this is slippery slope leading to the eventual privatization of public housing. As for the "80/20" plan? "That's dead in the water to us," she said. "80/20 is not acceptable."