NY Public Housing Threatened by Privatization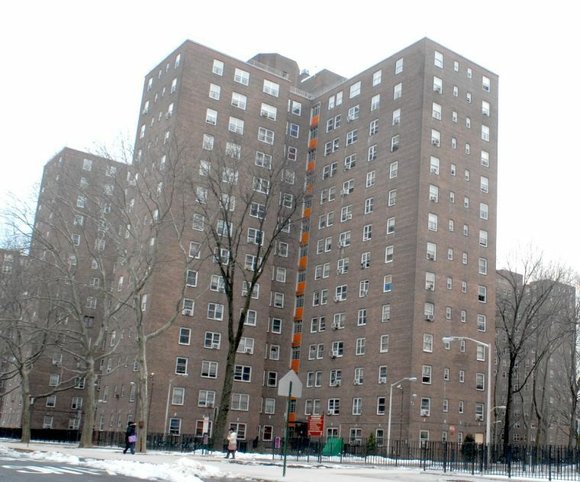 Reyes was joined by Valey Jean, of Families United for Racial and Economic Equality, on a conference call with the AmNews. Jean talked about the similarities between the situations in Manhattan and what has already happened in parts of Brooklyn.
"There are some patterns showing up," Jean said. "Areas like downtown Brooklyn and lower Manhattan are overdeveloped and real estate people are looking for neighborhoods that are 'up and coming.' The other thing that's really telling is that NCYHA says they're doing this because they have a $60 million budget deficit annually. So why lease the land for 99 years and not take any payments for the first 35? What is the story they're selling? It makes no sense. If the money is needed now, why are they not planning on taking payments immediately?"
Jean proceeded to mention how much of downtown Brooklyn has changed in terms of luxury apartments and "high-priced" supermarkets, which she said many of the area public housing residents can't afford. "Our residents are forgotten and now they have to deal with more policing in the neighborhood," she said. "Are we going to continue to build two cities or making housing equitable?"
While Bloomberg's on board with NYCHA's idea, New York City mayoral candidate Bill Thompson is siding with the activists. In a statement, Thompson denounced the idea and explained what he would do with NYCHA if he were mayor.
"NYCHA was created to provide housing to low- and moderate-income New Yorkers, not to play Monopoly with financiers so they can build more high-priced apartments in the city," said Thompson. "Furthermore, this wrongheaded move comes at a time when more and more poor and working families are being priced out of the city. When I'm mayor, I will use my strong experience in the public and private sectors to lead the way on housing, not dodge accountability by hiding behind NYCHA's bureaucracy. I will overhaul NYCHA's board and make the office of the mayor responsible for appointing qualified board members that appreciate the true mission of NYCHA."
According to Thompson's people, the mayoral candidate would take direct responsibility for all board appointments and policy set by NYCHA if he became mayor. The board would consist of housing, government and finance experts along with NYCHA residents. It would be a volunteer position.
But right now, activists are volunteering to make sure this development doesn't get past the consideration stage. And they're aware of what they're up against.
"It's clear what direction the city is going in," said Reyes. "It's about building housing for people who make lots of money as we, who live here, lost businesses and supermarkets. People know it and they resent it. They know that these improvements are not about them.
We're fighting for our livelihood and for the reason that so many people want to come to New York--the culture that the people provide," said Reyes.