Miss Jackson now a 'Mrs'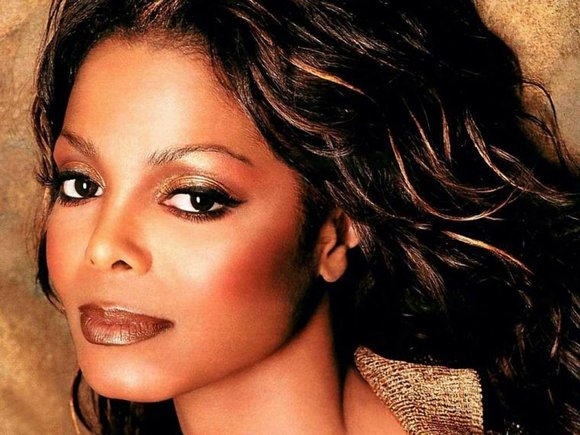 While most of us in the Jackson family inner circle knew that Janet Jackson and Qatar billionaire Wissam Al Mana were married, I didn't have the foggiest idea of when exactly the nuptials occurred. I was told that they were in the past month or so, and that Katherine Jackson was in Qatar for the ceremony. On Feb. 25, the following statement was released: "The rumors regarding an extravagant wedding are simply untrue. Last year we were married in a quiet, private and beautiful ceremony. Our wedding gifts to one another were contributions to our respective favorite children's charities. We would appreciate that our privacy is respected and that we are allowed this time for celebration and joy. With love, Wissam and Janet."
"Django Unchained" actress Kerry Washington and BFF/mom Valerie hit up the Mattel Games Gift Lounge backstage at the 2013 Film Independent Spirit Awards on Saturday in style. The duo was overheard telling guests that they are "extremely close" and share a love for fashion, borrowing each other's clothes constantly. When asked what she would be wearing to last Sunday's Oscars, Kerry Washington played coy but did pick up one of the newest bras from Fashion Forms, a backless dress must-have. The actress is known for her bold fashion choices and didn't disappoint with her stunning Giambattista Valli on the red carpet before the award show.
After GM Foundations President Vivian Pickard received the Corporate Community Service Award at Feb. 21's 100 Black Men Gala at the Marriott Marquis Hotel in New York, she presented the organization, which is celebrating 50 years of leadership, advocacy and community service, with a check for $10,000. The evening also honored David N. Dinkins, H. Carl McCall, James Reynolds Jr. and Kevin Newell.
In conjunction with the opening of this season's most highly anticipated Broadway world premiere event, "Motown: The Musical," Universal Music Enterprises will release "Motown Originals: The Classic Songs," which inspired the Broadway show! It will be available digitally on Tuesday, March 5 and through retail on Tuesday, March 12. It will feature the original artists who inspired the musical. Following the Broadway opening of "Motown: The Musical," UME will also release the original cast recording that will feature the show's talented team of actors singing classic Motown songs and recreating the story of "Hitsville U.S.A."
Music history was made in Atlanta on Feb. 23, as Jermaine Dupri pulled off an epic concert at the Fox Theater to celebrate So So Def's 20th Anniversary. "Backstage looks like the Grammys," exclaimed Jay-Z moments after he stormed the stage for the classic Jay-Z and Dupri collaboration "Money Ain't a Thang." The reunion concert was like a who's who in chart-topping acts, as everyone from Mariah Carey, Usher, Ludacris, Young Jeezy. Nelly, Lil Jon, Monica, Kris Kross and more took the sold-out crowd on a musical trip down memory lane.