Jazz giant Dave Brubeck dies at 91
Ron Scott | 1/3/2013, 4:09 p.m.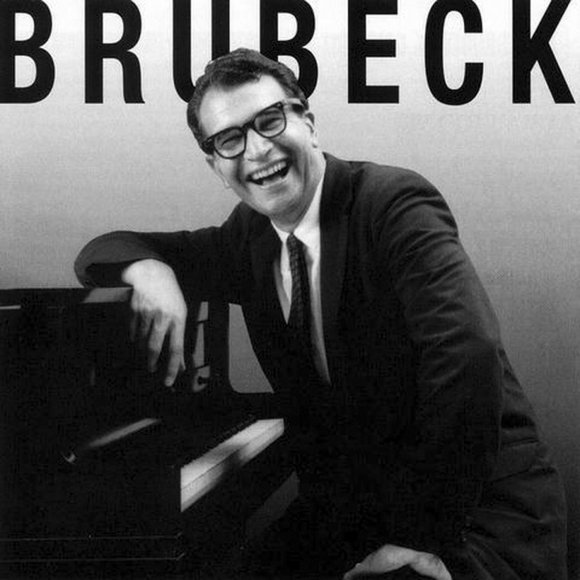 Pianist and composer Dave Brubeck, who led the West Coast school of cool jazz and recorded "Time Out," one of the best-selling jazz albums of all time, with its hits "Blue Ronda a la Turk" and "Take Five," died on Dec. 5--one day shy of his 92nd birthday.
The pianist died of heart failure after being stricken while on his way to a cardiology appointment in Norwalk, Conn., with his son Darius, his manager and conductor Russell Gloyd told the Associated Press. Brubeck lived in Wilton, Conn.
With drummer Joe Morello and bassist Eugene Wright, Brubeck and Paul Desmond recorded the 1959 "Time Out." It was one of the few jazz albums to cross over to the Billboard pop charts, with Desmond's "Take Five" (the song was inducted into the Grammy Hall of Fame in 1996) in 5/4 time and Brubeck's "Blue Rondo a la Turk" in 9/8 time, a pattern he heard on the streets of Istanbul during a State Department tour. To date, the album has sold over 2 million copies.
Brubeck was also a respected composer of orchestral and sacred music. He wrote soundtracks for television shows such as "Mr. Broadway" and the animated mini-series "This is America, Charlie Brown."
He began experimenting with polytonal and polyrhythmic signatures in the 1940s, combining his classical training and improvisational skills. His style ranged from cool to a strong percussive flow.
"I was using a lot of wild things in polytonality, playing in two keys at once," Brubeck told NPR in 1999. It was this constant experimentation that inspired the young, adventurous pianist Cecil Taylor.
David Warren Brubeck was born Dec. 6, 1920, in Concord, Calif., and grew up in Ione, Calif., where his father, Peter Brubeck, managed a 45,000-acre cattle ranch and owned 1,200 acres of his own. His mother, Elizabeth, was a piano instructor and choir director.
Brubeck did not intend to become a musician--his two older brothers, Henry and Howard, were already on that track--but took lessons from his mother. He could not read sheet music during these early lessons, attributing this difficulty to poor eyesight.
Deciding to work with his father on their ranch, Brubeck entered the College of the Pacific in Stockton, Calif. (now the University of the Pacific), studying veterinary science, but quickly transferred to music. It was there he met Iola Whitlock, who became his wife in 1942.
After graduating the same year, Brubeck enlisted in the Army and played in the band, where he met Desmond in 1943.
After the Army, the Brubecks moved to Oakland, Calif., and he attended Mills College, studying under the French composer Darius Milhaud. He later started a trio with Cal Tjader and Ron Crotty.
In 1949, Coronet Records signed Brubeck. The Weiss brothers, Max and Sol, eventually took over the label and renamed it Fantasy Records.
Following a swimming accident in Hawaii, Brubeck organized the Dave Brubeck Quartet in 1951, expanding his trio with Desmond on alto saxophone. They took up residency at San Francisco's Black Hawk nightclub. By the end of the engagement, Brubeck and Desmond had become the intuitive dynamic duo.