Significant departures in 2012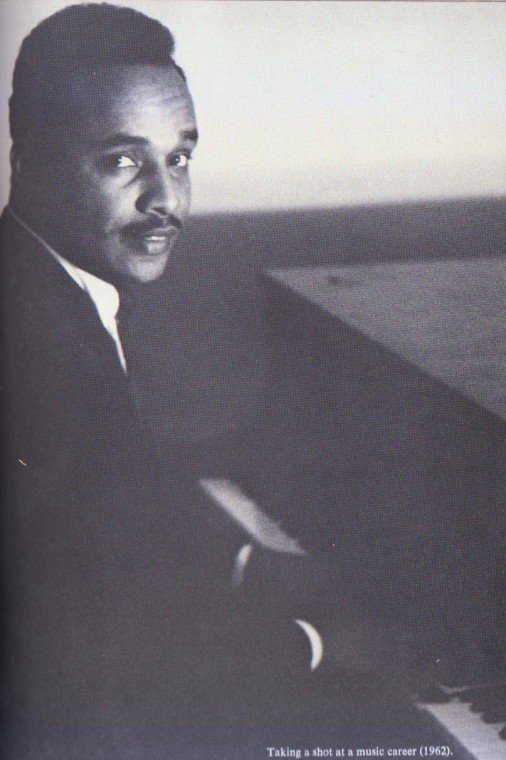 A great poet once wrote that April is the cruelest month, and it certainly wasn't very kind when Gil Noble joined the ancestors. Noble, 80, was a pioneering broadcaster and the host of the popular "Like It Is" show on WABC-TV for more than 40 years.
February didn't begin too well either, with the death of Don Cornelius, the noted creator and host of "Soul Train," the long-running TV show that featured just about every major performer in the entertainment business. He was 75.
If Whitney Houston wasn't on "Soul Train," she was on just about every other radio and television show, along with starring in several films. She, too, was a fatality in February, but unlike Noble and Cornelius, she was only 48 when her promising, already magnificently successful career came to a tragic close.
Last year had hardly begun when Etta James died in January. Like Houston's signature song "I Will Always Love You," which was played interminably after her death, "At Last" has made James immortal. She was 74, and almost to the end of her fabulous but troubled life, her voice was still capable of caressing any genre she chose.
On the day Cornelius passed away, Feb. 1, Sherman Hemsley was celebrating his birthday, but it would be the last for the enormously gifted comedian and actor, who died in July. Like James, he was 74. Hemsley is perhaps best known for his role as George Jefferson on the television series "All in the Family" and "The Jeffersons."
In July, if you wanted your lemonade chilled and sweet with a scrumptious soul food meal, Sylvia's was, and still is, the place to go in Harlem, but by then, the gracious hostess was no longer available. Sylvia Woods, 86, left a cortege of hungry admirers behind, though her restaurant and her talented progeny are still there to make sure the Queen of Soul Food's legacy remained intact.
Al Freeman Jr. brought a searing intensity to many of his roles, particularly in plays by James Baldwin and Amiri Baraka, and none more gripping and riveting as his portrayal of Clay in Baraka's (LeRoi Jones) "Dutchman." Freeman was 78 when he died in August.
Former Olympic decathlon champion Milt Campbell was also 78 when he died in November. Campbell may not have been as celebrated as other decathlon champions, but for many years he held the record for accumulating the highest score.
Amassing high scores and big numbers on the radio was the pioneering Hal Jackson's trademark, and no one did it better or longer than he did. Jackson was 96 when he died in May, but there were many springs in which the sound of his voice was one for all seasons.
Whenever you heard "The Last Dance" by Donna Summer, you knew the party was over, and life ended for her in May. She was only 63. Her song was the virtual anthem of the disco era, and she, along with Gloria Gaynor, reigned supreme as the divas.