Significant departures in 2012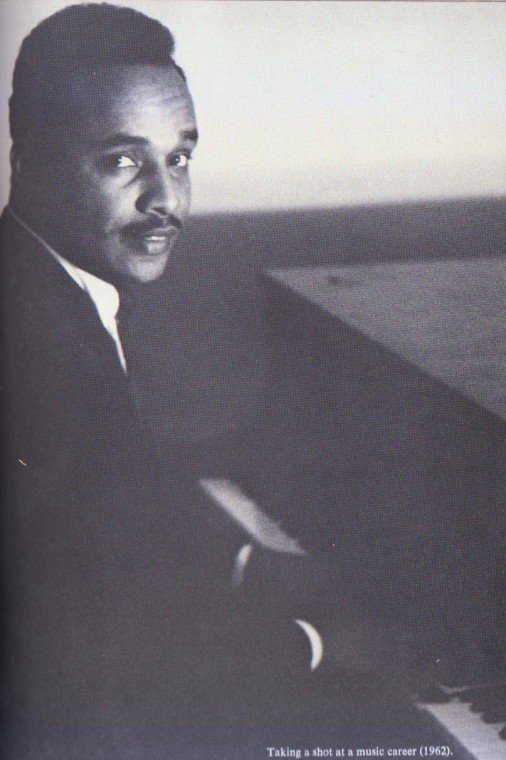 Very few boxing trainers earned or reached the level of acclaim of Emmanuel Steward. Among his greatest fighters were Tommy Hearns and Lennox Lewis, and each won because they explicitly followed his ring strategy. Steward, a Detroit legend for his days at the Kronk Center, died in Chicago in October. He was 68.
Jan Carew was a fighter too--a freedom fighter with a formidable arsenal of words and intelligence for his foes. Though born in Guyana, Carew made the world his home, and his many books and essays personified his politics and cultural acumen. He was 82.
On a warm Sunday in June, the esteemed author Rosa Guy, 89, made her transition. "Bird at My Window," her first novel, immediately established her as a writer of warmth, compassion and vision. The number of acclaimed writers at her wake and funeral in Harlem was a testament to her prowess and fame.
There were a number of notable deaths in the world of doo-wop, including "Speedo," whose real name was Earl Carroll. This eponymous title typified the popularity of his group, the Cadillacs. Carroll was 75 when he died in November. Within days of Carroll's departure we also lost Cleve Duncan, 77, the lead singer of the Penguins, and all you needed was one note from "Earth Angel" to know the power and loveliness of Duncan's voice.
And to close out the three stars departing the scene in November was Major Harris, 65, who was with the Delfonics when they scored with their top-selling "La-La-La (Means I Love You)." Harris gained additional fame with his recording of his 1975 hit "Love Won't Let Me Wait."
Each year, we lose at least a handful of important civil rights leaders, and the death of Lawrence Guyot was a tremendous setback. Perhaps not as famous as many of those on the ramparts, Guyot was nonetheless a pivotal figure during the early days of the movement and made his presence felt often behind the scenes, particularly during the Freedom Summer of 1964 in Mississippi. He also died in November at 73.
There were also some grievous losses on the legal front with the deaths of attorney Joseph Fleming and Judge Theodore Jones. Fleming, 61, was an accomplished lawyer whose career was often overshadowed by the distinguished clients he represented such as Malcolm X's family, Gil Noble, et al. Jones, 68, possessed one of the finest legal minds in the nation, and he wasn't shy about displaying his wherewithal at the New York Court of Appeals. He passed in November, and Fleming in September.
Just as the year was coming to a close in December, we lost vocalist Fontella Bass and poet Jayne Cortez. Bass, 72, soared to the top of the charts in 1965 with "Rescue Me," which she co-composed. Cortez, 76, was an award-winning poet with a dynamic presence in front of a band, matching their fire with her fusillade of dramatic metaphors. These two departures place a sad cap on the year, but like those who departed before them, they are not easily forgotten and each has left behind some treasured memory, something we can celebrate, praise, read or forever listen to.