Lenox Lounge finds new home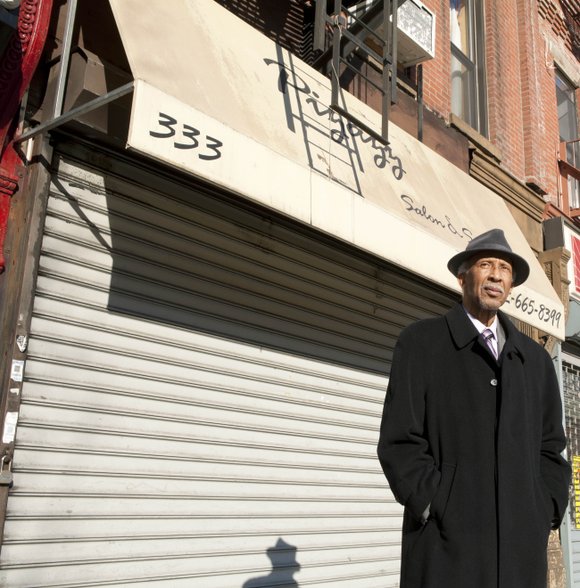 "I felt how Harlem was changing and the new people coming in were knocking some of our businesses out. I wanted to fight back with my Harlem energy. I wasn't going to just walk away and give up. I wanted to show some Harlem spunk and let people know that we were not going to roll over," Reed said.
The Lenox Lounge has hosted a who's who of jazz greats and Harlem legends like Miles Davis, John Coltrane and Billie Holiday, who had a favorite table in a corner of the Zebra Room. Malcolm X, James Baldwin and Langston Hughes were among the A-list patrons.
Reed has seen his share of famous faces come through the Lounge, including trombonist Benny Powell, who played with Count Basie; saxophonist Houston Person; drummer Max Roach; saxophonist Branford Marsalis; and Max "The Sax" Lucas. Quincy Jones was honored there. Even Bono from the band U2 played there last year.
Reed's attorney, Tyreta Foster, worked diligently with him to secure a new location and is equally excited about being a part of the next chapter of the Lounge's history. "It's not about competing. We're offering Harlem options and Harlem should always have options. We believe that the Lenox Lounge is a brand, and with that being said, it's a built-in Harlem brand.
"For us, it was about handling business, and that's what Harlem business owners need to do. We have great people, smart people who care, and if we get together, we can get it done," Foster said.
Despite running a world-class jazz club, the ever-youthful Reed likes to remain behind the scenes. He's just happy to see the beloved Lounge go on. "My thing was the Lenox Lounge. I'm modest and low profile. It was all about Lenox Lounge and not me," he said.
Richard Notar, a managing partner at Nobu, plans to reopen the old space as a music venue in March, but all eyes will be on the next incarnation of the Lenox Lounge, whose opening set begins this summer.