Imhotep's guide to black events 1/10-16/13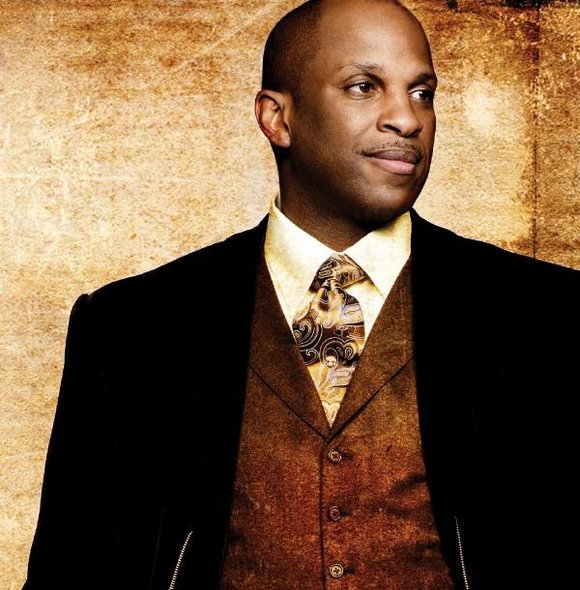 Greetings! Join the 15th annual New York Martin Luther King Jr. Interfaith Observance for Racial and Religious Harmony, taking place Sunday, Jan. 20, featuring inspiring words from various religious leaders and uplifting choral performances. Join the celebration at any or all three locations. Bus space limited. To reserve seats, or for more info, contact the New York Martin Luther King Center for Non-Violence at 718-589-7858, ext. 30, or visit www.nymlkcenterfornonviolence.org. Happy King Day!
Theater
"The Piano Lesson" is August Wilson's family saga set in Pittsburgh's Hill District in 1936, with the Charles clan and its battle of surroundings and shared legacy--an antique piano. Signature Theatre at the Pershing Square Signature Center, 480 W. 42nd St., between Ninth and 10th avenues. Extended through Jan. 13. Box office: 212-244-7529. For groups of 10 or more, call 646-388-8113 or www.signaturetheatre.com
"Tar Baby," featuring Desiree Burch, tells the story of America's infamous black-and-white love affair. Drawing on folktales, history and autobiography, Burch speaks to the growing majority of minority experiences in America. DR2 Theatre, 103 E. 15th St. Ends Jan. 19. Telecharge: 800-432-7250 or 212-239-6200.
"Fried Chicken and Latkes" stars Rain Pryor, daughter of the late comedic genius Richard Pryor. This solo show features a "parade of friends, relatives and tormentors" plus impressions of her dad and reveals her surprisingly strong singing voice. At Actors Temple Theatre at Congregation Ezrath Israel, 339 W. 47th St., through Feb. 25. For tickets, call 800-432-7250 or 212-239-6200 or visit www.telecharge.com.
Music
To celebrate MLK Day and the presidential inauguration, a concert featuring Dion Parson and the 21st Century Band will take place Sunday, Jan. 13, at Abyssinian Baptist Church. The church is at 132 W. 138th St. near Lenox Avenue. Doors open at 3 p.m., concert begins at 4. Call 212-862-7474, ext. 225.
B.B. King's Blues Club presents "A Gospel Brunch" with the Harlem Soul Choir, held every Sunday at noon. Call 212-997-4144 or visit www.bbkingblues.com.
Pastor Donnie McClurkin & Perfecting Faith Church present "Revival on the Island," a powerful week of prayer, praise and deliverance, Jan. 8-12 at 311 N. Main St., Freeport, N.Y. Speakers: Bishop Marvin Winans and Pastor Tamara Bennett. For more info, visit www.perfectingfaith.org.
Blue Note Jazz Club presents "Straighten Up and Fly Right: The Nat King Cole Tribute," featuring Ramsey Lewis and John Pizzarelli. Jan. 12 and 13 at 131 W. 3rd St. Call 212-479-8592 or visit www.bluenotejazzclub.com.
Birdland presents Arturo O'Farrill and the Afro Latin Jazz Orchestra every Sunday at 9 and 11 p.m. 315 W. 44th St. Call 212-581-3080 or visit www.birdlandjazz.com.
Lehman Center for the Performing Arts presents "Unforgettable Doo-Wop," Saturday, Jan. 19, at 8 p.m., featuring an all-star evening of classic hits and legendary doo-wop stars. At Lehman College/CUNY, 250 Bedford Park Blvd. West, the Bronx, accessible by No. 4 or D train to Bedford Park Boulevard and off the Saw Mill River Parkway and the Major Deegan Expressway. Call the box office at 718-960-8833 or for 24-hour online access and a full lineup, go to www.LehmanCenter.org.