New charter school will focus on Harlem history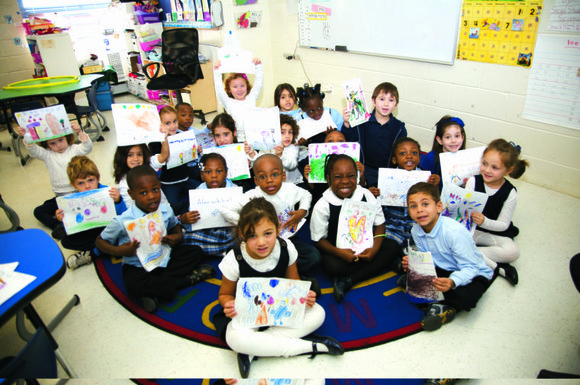 "There's a history of Harlem as a beacon and the Great Migration, which included West Indian and West African communities. But there were relationships between the Jewish community and the growing African-American community," Gedzelman continued. "For the Schomburg, it will be the first extensive curriculum project for fourth-graders specifically. This is an exciting challenge. It's about accessing the archives and the latest research, and bringing scholars together to bring history alive in the classroom for the children.
"We'll have our first think tank with of a number of academic experts at the Schomburg to develop a curriculum. We will be working with our colleagues to emphasize the neighborhoods that children live in. There will be 78 kindergarten seats and 78 first-grade seats, which will be awarded by lottery. The school will host students from 59th Street to 122nd Street, from the Hudson River to Central Park and to Fifth Avenue above 110th Street. This area includes tremendous diversity, allowing us to create a school where children can have relationships with communities that they would not otherwise," he said.
"It's very powerful to see these children from all backgrounds truly loving each other. It's one of the most integrated and diverse school communities in the city," Gedzelman concluded.
Robin Natman, who has enjoyed a long career as a public school teacher and administrator, will serve as the head of school at Harlem Hebrew and is excited about bringing the model of the Brooklyn school to Harlem.
"Part of our social studies curriculum will be focused on exploring the culture and history of Israel and how these communities interact with all world cultures and people," said Natman. "At the end of the day, we're looking to provide another alternative for parents to provide their children with an environment that encourages them to be critical thinkers, move up through grades and be college ready."
To learn more about the Harlem Hebrew Language Academy or to download an application, visit www.harlemhebrewcharter.org.