1199 and MXCC host dinner to support political prisoners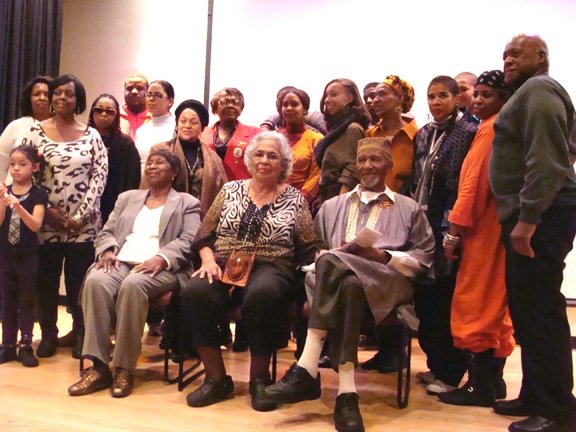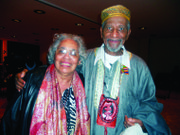 Last year everyday people put their hands in their pocket and put $900 in the commissary accounts of political prisoners locked down in New York state facilities.
This Saturday (January 19, 2013, 3pm to 7pm), the Malcolm X Commemoration Committee and 1199 SEIU activists hosts the 17th Annual Dinner Tribute
to the Families of our Political Prisoners & Prisoners of War.
"The dinner has grown steadily and is now in its 17th year. It sends a message of support and solidarity to the families of Political Prisoners. These parents, spouses, siblings and children of our caged freedom fighters suffer and feel pain every day of these unlawful incarcerations," said former political prisoner in exile Herman Ferguson, who is also MXCC Chairman Emeritus "The dinner also sends a message to our political prisoners that they are not forgotten and that our movement continues to give honor and respect to the sacrifices they have made of youth, family and freedom in our suppressed rebellion for self-determination and nationhood. Every person who embraces the idea of liberation of our people should join the Jericho Movement and others in working for the freedom of all Political Prisoners."
Every year mothers, fathers, siblings, sons, daughters and grands gather to break bread and talk about their loved ones. There is always a positive loving energy in the room. They state unequivocally that their family members - some of whom have been in prison for three decades or more - are there because of their political beliefs, targeted because of their affiliation with groups like the Black Panthers and the Black Liberation Army.
"We were able to contribute over $900 last year to the commissary accounts of several of our Beloved Elders who are locked down behind prison walls," said Charles Mitchell, member of MXCC. "These funds go to helping them by paper and pens to write back to people that write to support them and to correspond with their lawyers as they continue to fight in the courts for their freedom; the funds also help them by the ordinary toiletries and items that help them live as comfortably as they can in situations where they are locked down 23 hours a day."
Mitchell added, "If you can't attend please pay for a ticket and send some young person in your place - or just contribute to the cause!"
"It is heart breaking to see our brothers and sisters in these inhumane facilities, and for unbelievable lengths of time. The government tells us that there are no political prisoners - yet the facts prove otherwise. We've had a few people eventually get out...but there are too many incarcerated. They are Black, Latino, Indian, white and female," said Mani Gilyard, co-chair of the MXCC.
Always present at the dinner are the families of Sekou Odinga, Dr. Mutulu Shakur (Tupac's stepfather), Robert Seth Hayes, Abdul Majid, Jalil Muntaqim, Janet Holloway Africa, Sundiata Acoli, and Marshall Eddie Conway.
"We honor the relatives of the prisoners who go through tremendous amounts of fecal material to visit them. However, the incarcerated appreciate the fact that we have not forgotten them and that with the constant pressure to prevent them from obtaining care packages from their relatives and friends the monies we put into their commissary accounts are extremely helpful and greatly needed and appreciated."