Doo-wop is unforgettable in the Bronx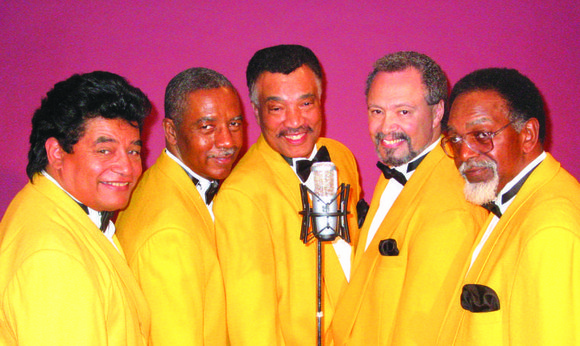 "I was 16 when I joined the Cleftones, and now this year makes our 58th consecutive year of performing. We've had a long stretch. Oh yes, there have been plenty of barren times, but we have always had something to do--like nightclubs, touring or making records. In the early stages of our career back in the 1950s, we did get our education, that was important, but the Cleftones spent several years criss-crossing the country working with folks like Little Richard, Sam Cooke, Jackie Wilson and Laverne Baker, who used to watch over us like a mother. As kids, we were just happy to have our records played on the radio. We started off as the Silvertones but decided the name was not right for us, so we became the Cleftones. The original group consisted of Warren Corbin on bass, Charles McGhee James, Berman Patterson and William McClane. Later, Gene Pearson and Pat Spann joined us. Pat was our only female member," recalled the charming Cox.
Barbara Harris, lead singer of the Toys, remembers, "I started out in church. Our family came to New York, where I went to school in Queens. While there, I met the other two Toys. We started making the rounds looking for background work and eventually met Eddie Chase, who said he was going to make us stars.
"We began to record songs, and 'A Lover's Concerto' took off in six weeks. It took us all over the world. 'A Lover's Concerto' was taken from Bach's Minuet in G. The writers put a Motown beat to it. 'Attack' was another concerto piece. We later left Bob Crew's label and signed with Musicore, where we put out 'Sealed With a Kiss,' Harris recalls.
In 1998, Harris released her first CD, "Barbara Now." "I am very proud of 'Barbara Now'--it represents all the music I love to sing. In fact, I am presently back in the studio working on an additional CD," she says.
Having amassed decades of experience as a musician since her start as a girl in Queens, she says, "I hope folks will flock to Lehman Center because all the groups are wonderful, and if you are a lover of doo-wop, you will not be disappointed."
Tickets for "Ultimate Doo-Wop" can be purchased online at www.Lehmancenter.org or by calling 718-960-8833.