Imhotep's guide to black events Jan 31- Feb. 7, 2013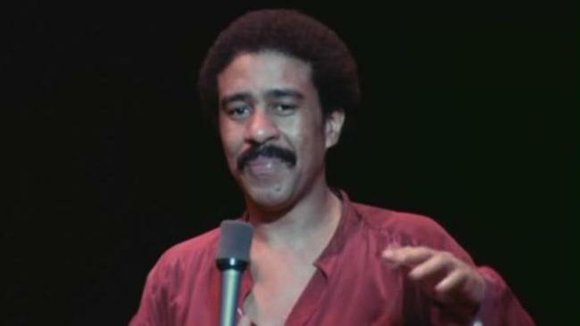 Greetings! Welcome as we officially open up GBE Black History Month 2013 with honor and respect to its creator, legendary, brilliant historian and educator Dr. Carter G. Woodson of the Association for the Study of African American Life and History (www.asalh.org).
Theater
Woodie King Jr., producer and director of the National Black Touring Circuit, and Kim Weston Moran, associate producer, present the Black History Month Play Festival. The 2013 festival examines American history from slavery to civil rights through dramas focusing on the lives of African-American historical figures, including Frederick Douglass, W.E.B. Du Bois and Adam Clayton Powell.
"Adam" will run Feb. 8 to 10 at the Dwyer Cultural Center, 258 St. Nicholas Ave. (entrance on 123rd Street). Starring Timothy Simonson as Adam Clayton Powell, written by Peter DeAnda and directed by Shauneille Perry. "He Who Endures," set prior to the Civil War, will play Feb. 15 to 17 at the National Black Theatre, 2031 Fifth Ave. at 125th Street.
Starring Ralph McCain as Frederick Douglass, written by Bill Harris and directed by Ajene D. Washington.
"Dr. Du Bois and Miss Ovington" will be held Feb. 22 to 24 at the Castillo Theatre, 543 W. 42nd St., between 10th and 11th avenues. Co-starring Peter Jay Fernandez as DuBois and Kathleen Chalfant as Mary White Ovington, written by Clare Coss and directed by Gabrielle Kurlander. For more info, call New Heritage Theatre Group at 212-926-2550.
"Fried Chicken and Latkes": Rain Pryor, daughter of late comedic genius Richard Pryor, stands on her own with a solo show, including a "parade of friends, relatives and tormentors," plus impressions of her dad. She also reveals a surprisingly strong singing voice. Actors Temple Theatre at Congregation Ezrath Israel, 339 W. 47th St. Open run through Feb. 25. For ticket info call Telecharge at 800-432-7250 or 212-239-6200 or visit www.telecharge.com.
Music
Valentine's Day (Thurs., Feb. 14) brings Anthony Hamilton and Chrisette Michele to NJPAC for an evening of romantic soul and R&B at 8 p.m. For more info or tickets, call 888-GONJPAC or visit www.njpac.org.
Charlie Wilson and Tyrese are up close and live at Madison Square Garden for one night only, Saturday, Feb. 23 at 8 p.m. For more info, call 866-858-0008 or go to www.ticketmaster.com.
Film
BAMcinematek presents "A Pryor Engagement," an 18-film retrospective of Richard Pryor, the beloved comedian and national treasure, Feb. 8 to 13 and Feb. 19 to 21, featuring weekday double features and all films in 35mm. "A Pryor Engagement" starts Friday, Feb. 8, with "Richard Pryor: Live in Concert." BAMcinematek, 30 Lafayette Ave., Brooklyn. For more info, call 718-636-4100 or visit www.bam.org/cinematek.
ArtMattan Films and Film Forum are pleased to present the U.S. theatrical premiere of "The Pirogue," a drama of 30 men (and one woman, a stowaway) who set out on an illegal voyage to Spain, making the perilous trip in a "pirogue," a boat resembling an oversized dinghy. Now through Feb. 5 at Film Forum, 209 W. Houston St., west of Sixth Avenue. For more info and showtimes, visit www.filmforum.org.