Wong's dresses sure to heat up icy evenings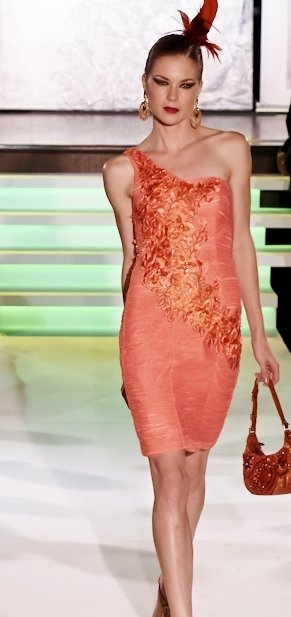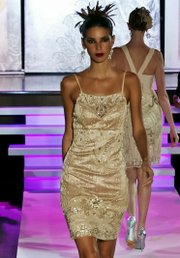 For Valentine's Day, glam up your nights with sophisticated styles designed by Sue Wong. Her spring '13 collection is ravishing. Whether you are attending an event, hitting the hottest nightspots or cozying up to a romantic date, make sure you're always red-carpet ready. Her looks sparkle in full-length gowns and cocktail shapes. Each piece is underscored with Wong's signature touches of intricate detailing. Her effervescent, jewel-toned dresses are highlighted with elaborate, intricate beading and embellishments.
There is a wide variety of choices, including a ruby sheath dress with multi-strap back and all-over corded embroidery. A pearl-tone cap-sleeved cocktail number has floral trim. An emerald sleeveless dress with an illusion yoke and satin floral embroidery deserves applause. Wong's amethyst strapless hand-beaded column gown is simply gorgeous.
The Sue Wong Collection features meticulous craftsmanship. Her season-less fashions are made of the finest fabrics but at accessible prices. These clothes are ideal "investment dressing," especially in this new economy, where everyone demands the most fashion for their purchase. However, it is Wong's design sensibility that has made the label a particular favorite of modern women who gravitate toward its unbridled romanticism and sophistication.
For over two decades, Wong has been astonishing fashion aficionados with collection after collection of ravishing dresses that prove both timeless and timely. Distinguished by the impeccable quality of traditional couture dressmaking, her designs are suffused with Old Hollywood glamour. They are imbued with romance and mystery while being utterly modern and accessible to women everywhere. Wong continues to forge new ground in defining fashion that transcends generations and boundaries, even as she creates masterpieces of passion and desire through inimitable style.
Priced from $229 to $829 in the U.S., Wong's designs are available in over 27 countries, at specialty boutiques and department stores such as Neiman Marcus, Saks Fifth Avenue, Nordstrom, Bloomingdales, Lord & Taylor and Macy's.