African good will towards Obama in decline
7/2/2013, 10:19 a.m. | Updated on 7/2/2013, 10:19 a.m.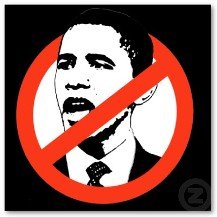 Jun. 26 (GIN) – Although the image of a Black president in the United States still thrills many people worldwide, his absence from Africa has eroded some of the good will he once enjoyed.
"Obama should not expect red-carpet treatment from all South Africans, despite the historic affinity between the civil rights and anti-apartheid movements," observed Afua Hirsch in Ghana, writing for The Guardian newspaper. "Workers, students and Muslim groups are among those determined to give Obama a bumpy landing when he descends on Africa's biggest economy."
Cosatu, South Africa's major trade union group with over 2 million members, and the South African Communist Party have called on all workers to join mass protests including a march on the U.S. embassy against "NObama."
Academics and students say they will boycott the University of Johannesburg's award of an honorary law doctorate to Obama. The Muslim Lawyers' Association has called for the president to be arrested as a war criminal.
Bongani Masuku, speaking for Cosatu, said: "Obama is perpetuating American foreign policy. The US is an empire run on behalf of multinational companies and the ruling class of America. US foreign policy is militarizing international relations to sponsor and make their own weapons."
"I'm not disappointed because I didn't expect anything," he said. "It's not about the individual; it's not about the race he came from. It's about the class he represents. It's like he's the gatekeeper for white monopoly capital. He promised things we knew he wouldn't be able to do."
"Cosatu joins the millions of people and workers the world over, particularly on the African continent and in South Africa, who are outraged at the horrifying record of US foreign policy in the world. We are particularly disappointed by the Obama administration's record in continuing the appalling US foreign policy performance," the group wrote on its website.
Obama's three-nation tour, starting in Senegal, is only his second to sub-Saharan Africa as president, and his first solely to the continent, after a fleeting visit to Ghana in 2009. Obama spokesman Ben Rhodes admitted that Africa had been "under-represented" in Obama's travel to date and said trade and investment would top the agenda.
Michele Obama, however, is highly regarded especially for her sharp sense of fashion including the use of African fabric. "I know women who have been copying her dresses – one dress in particular that she wore is very much in demand," said Sophie Ly Sow, a Dakar resident. The first lady will have tea with her Senegalese counterpart, and then visit the Martin Luther King school in Dakar.
Both he and Michelle will go to Gorée island, tour the House of Slaves museum and meet civil society leaders. That night, they will attend a dinner hosted by Senegal President Macky Sall. w/pix of anti-Obama flyer