Witnesses, photos, audio recordings presented during start of Zimmerman trial
Cyril Josh Barker | 7/2/2013, 9:34 a.m. | Updated on 7/2/2013, 9:34 a.m.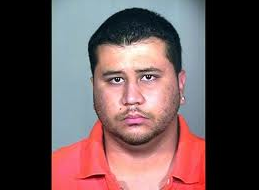 A knock-knock joke is what started one of the decade's most watched court cases. The joke was uttered by George Zimmerman's defense attorney, Don West, in reference to jurors' knowledge of his client, qualifying them to serve on the jury. He later apologized.
The trial to determine if Zimmerman acted in self-defense or viciously attacked unarmed Black 17-year-old Trayvon Martin in 2012 in Sanford, Fla., is now in full swing. Zimmerman is charged with second-degree murder and could face life in prison.
On Monday, the jury, made up of mostly white women, listened to opening statements from both sides. Attorneys explained what Zimmerman did on the night leading up to the fatal shooting of Martin. However, Assistant State Attorney John Guy instead started his opening statements by quoting Zimmerman's obscene language to 911 dispatchers when he spotted Martin.
"'F—— punks. These a——-. They always get away,'" he said. "He viewed [Martin] as someone about to commit a crime in his neighborhood. And he acted on it. That's why we are here. He shot him for the worst of all reasons: because he wanted to. Zimmerman thought it was his right to rid his neighborhood of anyone who did not belong."
Meanwhile, West showed the jury photos highlighting the injuries Zimmerman received at the hands of Martin after Martin punched him and pounded his head on the sidewalk. While news reports said Martin was unarmed, West said Martin was armed with concrete.
Police dispatch tapes were played for the jury, including the tape that could be crucial to the case. The recording was of 911 dispatchers telling Zimmerman not to follow Martin. The other recording was of the screams heard during the scuffle between Martin and Zimmerman. Judge Debra Nelson said earlier that audio experts could not testify to determine who was screaming.
Witnesses on Monday included a custodian of police dispatch calls, a convenience store clerk and the 911 dispatcher who told Zimmerman not to follow Martin.
On Tuesday, jurors saw plenty of evidence, including the handgun Zimmerman used to kill Martin, the iced tea and bag of Skittles Martin had the night he died, as well as graphic photos of Martin's dead body. Jurors also listened to five 911 calls Zimmerman made when he reported other people in the gated community he lived in. All of them were Black males.
Witnesses included Zimmerman's neighbor, Selene Bahadoor, who claims he saw the struggle between Zimmerman and Martin; Sanford Police Sgt. Tony Raimondo; and Wendy Dorival, former coordinator of the Sanford Police Department's neighborhood watch program.
Also taking the stand was Donald O'Brien, homeowner association president of the gated community, who said that the neighborhood watch was needed but that he was taught that volunteers should keep a safe distance and let police handle situations.
While all this was going on, Martin's parents, Sybrina Fulton and Tracy Martin, were watching the entire trial unfold in the courtroom. The parents reportedly became emotional and left the courtroom, especially upon hearing the screams on the 911 calls and seeing photos of their son's dead body.
On Tuesday, all eyes were on 19-year-old Rachel Jeantel, who was the last person to speak to Trayvon Martin the night he was killed. She testified that she was on the phone with Martin the moment George Zimmerman approached him, describing him as a "creepy a-- cracker."
Jeantel testified that she heard Martin ask Zimmerman why he was following him, and Zimmerman asked, "What are you doing around here?"
Jeantel said that was the last time she heard Martin's voice before he was killed.