World awaits news of Mandela
Nayaba Arinde | 7/2/2013, 9:26 a.m. | Updated on 7/2/2013, 9:26 a.m.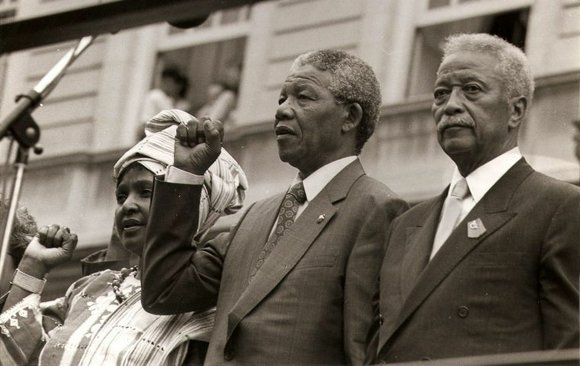 Professor Sam Anderson has very deep memories of his work to bring the former leader of the African National Congress to New York City on June 20-22, 1990. "I first learned of Nelson Mandela when I was a sophomore at Lincoln University in 1963," Anderson told the AmNews."Then, Lincoln U. was not only a hotbed of civil rights activism, but thanks to the former Black President Horace Mann Bond, a place where a small number of African male students would be part of our Lincoln student population.
"To make a very long story short, as a teen, it was my friendship with South African and Namibian [then called Southwest Africa] student-activists/refugees that I first learned of Nelson Mandela and his African National Congress. From then, I was committed to help in destroying the 'other segregation system' called apartheid and the freeing of Nelson Mandela.
His powerful words and persona became a beacon of encouragement and hope for our unfolding Black Liberation Movement inside the U.S. and an inspiration to push for a militant Pan-African force to help rid Africa of all forms of Europe's colonization.
"Brother Mandela was a living icon for me and tens of thousands of other young activist Blackfolk. He became the invisible subtext—yet vital—part of the Black Panther Party, the Republic of New Africa, the Black Studies Movement and popular Black culture. He was born and struggled in South Africa, but Brother Mandela—attributes and faults and all—is a revolutionary inspiration to all of Africa and its Diaspora to continue to struggle for a truly Democratic United States of Africa and freedom, democracy, peace and justice throughout Africa's Diaspora."
Anderson concluded, "Like Brother Malcolm X, el Hajj Malik El Shabazz, Nelson Mandela will always be remembered in every nook and cranny of Planet Earth, because we will make it so!"