Kelly Rowland finds musical voice on 'Talk a Good Game'
By GERREN KEITH GAYNOR | 7/11/2013, 12:49 p.m. | Updated on 7/11/2013, 12:49 p.m.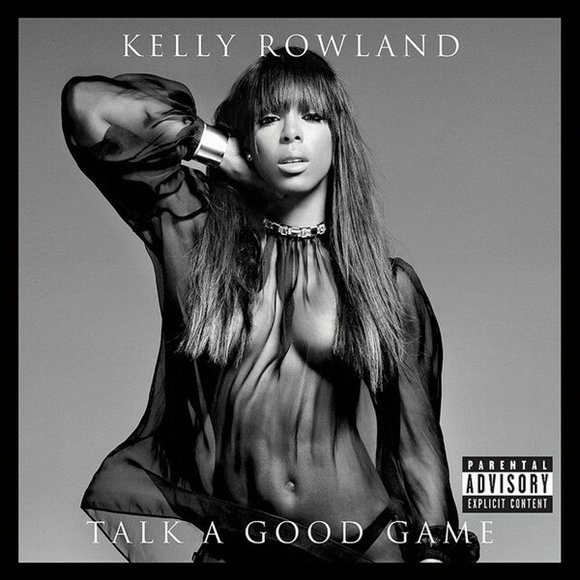 Three albums and 10 years have led up to Kelly Rowland's fourth studio album, "Talk a Good Game." Despite her massive popularity overseas and moderate success in the U.S., the Destiny's Child founding member has been met with ceaseless comparisons to her more iconic band member and friend, Beyoncé, so much so that a musical shadow—whether legitimate or conjured up by fans—has silenced Rowland's fair chance at superstardom.
For years, that comparison coupled with sensational rumors have garnered more scrutiny than Kelly's de facto talent. So it comes as no surprise that when Rowland released her groundbreaking single, "Dirty Laundry," people took notice in a way they've never done before.
"When my sister was on stage killing it, I was in rage ... Bittersweet/She was up, I was down," she laments, "Meanwhile this [man] putting his hands on me."
"Laundry," a candid soliloquy that gives a fly-on-the-wall tale of Rowland's struggle with domestic violence and her wedged relationship with Beyoncé was a pivotal turning point for Rowland's career. While it's ironic Rowland's most buzzed-about record was about the very person who seemed to have upstaged her entire solo career, for the first time people are starting to hear what she has to say and not the voice that's been given to her by critics. The viral popularity of "Dirty Laundry" was a consummate vehicle to re-introduce her to the public, and on "Talk a Good Game," Rowland does just that.
Sticking to the formula that led to her most successful career single as a solo artist, "Motivation," Kelly uses sensuality and explicit lyrical content to convey her overwhelmingly bedroom sound like on "Down on Love" and the raunchy, self-explanatory "Kisses Down Low."
"Freak," a cryptic pop tune originally recorded by Jamie Foxx on his album "Best Night of My Life," is the album's most riveting track, largely due its compositional similarity to Michael Jackson's "Thriller." But there's a considerable amount of maturation in Kelly's sound and lyrical content on "Talk a Good Game," displayed most effectively in tracks like "Red Wine" and "I Remember," a tribal-like adult contemporary song in which Kelly tones down the sex and, like many other tracks, strips down to more universal themes of relationship woes and heartache.
"I was your lover and your friend/And you never had to question it/Don't know who to blame no matter who's fault/Somehow we lost it all," she softly croons. Kelly also brings Beyoncé and fellow Destiny's Child member Michelle Williams in on the fun with "You Changed," a female power anthem where the trio kick their trifling men to the curb. For all intensive purposes, it sounds like a standard from the group's 2004 album "Destiny Fulfilled."
On "Gone," a Janet Jackson-Joni Mitchell sample that has similar subject matter to "You Changed," Kelly showcases the strength of her clear soprano range along with a dazzling production perfect for a Billboard Top 40.
Not all tracks on "Talk a Good Game" are as stellar, however. "Street Life" featuring rapper Pusha T, while engrossing for a hip-hop record, comes off unauthentic and fails to establish a tangible sound for her already once-wayward career. Thankfully, Rowland doesn't stray too far from her sultry sound, mainly fronted by head producer The-Dream. Her voice soars on bedrocker "Put Your Name on It" and "Number 1," an easygoing hip-hop and soul track. The grown and sexy tracks best designate Rowland's strong suit. Where Beyoncé is sexy in terms of her stage presence and showmanship, Rowland is scorching hot in song.
If contemporary R&B likened to R. Kelly is the sound Rowland's going for, then she's most certainly on the money. While she may never escape her ties to Beyoncé, she's certainly locked down on a music trend that, for now, no one's been able to quite do as well as her. Only time, however, will tell how loud her newfound musical voice will be to the masses. But for now, the mic is turned up high for Rowland, and this time we hear only her.