Usain Bolt wins in Paris
Howie Evans | 7/18/2013, 2:37 p.m. | Updated on 7/18/2013, 2:37 p.m.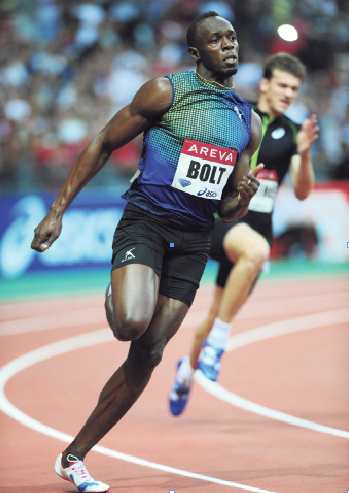 He recently ran a 19.73 200-meter at the Areva Diamond League Meet in Paris as a crowd of over 52,000 filled the stadium, most coming to watch the six-time Olympic champ do what he does best as the world's premier sprinter.
Bolt insisted he could have run faster. He understands that his body must be worn down on the very grueling 32 events season-long schedule that got the kicked off on May 10 in Qatar. Oslo, Paris, Great Britain, Rome, London, Stockholm, Shanghai, Monaco and Stockholm are among the cities where the Diamond League holds forth. Bolt is by far the biggest attraction on tour. The Adidas Grand Prix, held at Randall's Island, has not seen Bolt in a few years. You can assume when the money is right on his end, he will toe the line.