Profile on, NYPD: Bloomberg does inevitable
Stephon Johnson | 7/29/2013, 11 a.m. | Updated on 7/29/2013, 11 a.m.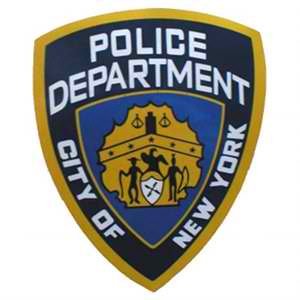 You knew it was coming, but many New Yorkers were still left disappointed.
On July 23, Mayor Michael Bloomberg vetoed the Community Safety Act (aka the "anti-racial profiling, anti-stop-and-frisk" and "inspector general" bills). Politicians and activists alike had something to say about the veto and what it meant to citizens in the five boroughs.
"We remain disappointed that Mayor Bloomberg refuses to engage in a constructive dialogue about ending the government-sponsored discriminatory profiling happening in our city," said Priscilla Gonzalez, spokesperson for Communities United for Police Reform, in an emailed statement to the AmNews. "People across this nation are engaged in deep discussions about the dangers of racial profiling, but Mayor Bloomberg is instead focused on waging a fight against ending it in New York City."
The Community Safety Act's comprised to two bills: Intro 1079, which would establish an inspector general within the Department of Investigation, and Intro 1080, which would create the first racial profiling ban in New York City. Both bills passed by a 40-11 and 34-17 vote, respectively.
New York City Council Members Jumaane Williams (co-vice chair of the Council's Black, Latino and Asian Caucus) and Brad Lander (co-chair of the Council's Progressive Caucus) released a joint statement about Bloomberg's veto of the bill they championed.
"When the City Council passed each of these bills with veto-proof majorities last month, we heard from Council members who experienced discriminatory policing firsthand—Council members like Danny Dromm, who was arrested as a teenager on false charges simply because he was gay, and Donovan Richards, who was first stopped-and-frisked as a 13-year-old boy. We have seen the impacts of discriminatory policing in our communities and are ready to end it," read Williams and Lander's statement.
"In the midst of an important national conversation on profiling and discrimination, Mayor Bloomberg has not only turned a blind eye to the plight of his own city, he has done so while refusing to hear any testimony from affected communities," continued the joint statement. "His actions have embarrassed this city and this country. We will not be deterred by false accusations or fear-mongering, nor the millions of dollars this administration has used to fund their campaign of lies."
President Barack Obama ties into this situation in more ways than one. In 2003, as a state senator in Illinois, Obama voted in favor of the Illinois Civil Rights Act of 2003 (one of the models for Intro 1080 in New York City). That law provided a private right of action in state courts for people who experienced discrimination from government agencies—which included the police department—and allowed them to bring "disparate impact" lawsuits. The law allows the judge to award legal fees and monetary damages.
Public Advocate and mayoral candidate Bill de Blasio spoke of his disappointment with Bloomberg's veto.
"Today, Mayor Bloomberg continued to turn a blind eye to the racial profiling that takes place in our neighborhoods each and every day," de Blasio said in a statement. "When it comes to a ban on racial profiling, Christine Quinn, Bill Thompson and Anthony Weiner stand with Mayor Bloomberg. I believe we need a real change and encourage City Council members to stand by their votes and override the mayor's veto. Our young men cannot afford for us to waver in the face of intimidation from City Hall."