Profile on, NYPD: Bloomberg does inevitable
Stephon Johnson | 7/29/2013, 11 a.m. | Updated on 7/29/2013, 11 a.m.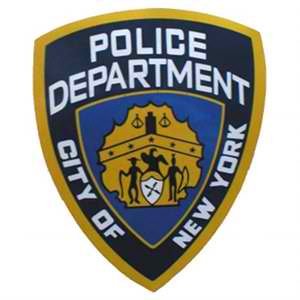 Last week, the AmNews reported that Bloomberg and the Patrolmen's Benevolent Association have targeted Council Members Mark Weprin, Jessica Lappin and Daniel Garodnick to have either made calls for other to run against them in the election this year or sent "anti" literature to the residents of that council member's district.
The methods used to try to get the bills overturned weren't lost on those in the Council.
Last Friday, the six prime co-sponsors of the Community Safety Act—Council Members Williams, Lander, Fernando Cabrera, Robert Jackson, Melissa Mark-Viverito and Rosie Mendez—sent a letter to Bloomberg asking him to listen to testimony from New Yorkers affected by racial profiling before he decides whether to sign or veto the bills. They also noted how Bloomberg and the PBA are playing into fears of New Yorkers from certain neighborhoods.
"Too often in debates like these, policymakers from some of the city's wealthier and safer neighborhoods decide what is best for low-income communities and communities of color without actually listening to the members of those communities," read the statement. "When we listen to members of the public in open discourse on contentious issues like these, our city and our democracy are better served."
On Wednesday, the architects of the Community Safety Act and activists took to City Hall to denounce the veto and continue the fight against racial profiling. But Gonzalez believes it all really comes down to a simple question that Bloomberg needs to answer for himself.
"Either you believe people should be treated differently simply because of their race, religion, sexual orientation or immigration status or you find that repulsive and believe it should be outlawed," Gonzalez stated. "New York City must outlaw racial profiling and all discriminatory profiling, and we support the City Council taking leadership on this issue to move our city forward by overriding the mayor's misguided veto to ensure all New Yorkers' civil rights are protected."