Juneteenth: An African-American celebration of freedom and culture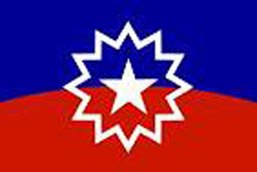 June 19 is known as Freedom Day, Emancipation Day and Juneteenth.
It was on that day in 1865 that Union soldiers, led by Maj. Gen. Gordon Granger, made their way to Texas, where the last of the nation's slaves were held. He announced in Galveston that the Civil War had ended and they were finally free. President Abraham Lincoln's Emancipation Proclamation had become official more than two and a half years earlier on Jan. 1, 1863, but Texas' slaves were the last to know.
Lincoln's Emancipation was issued as the country was in the throes of the Civil War, leaving few soldiers available to "enforce" the president's executive order. Southern slaveholders were not ready to release their property. However, with the surrender of Confederate Gen. Robert E. Lee officially ending the war and the arrival of Granger's regiment, Texas was forced to finally free its slaves. But why did it take more than two and a half years?
There are three theories that have been handed down over the years. The most popular is that a messenger sent to deliver the news was murdered on the way to Texas, but why would a single messenger be sent to deliver such an important order? Another theory is that the news was deliberately withheld to maintain the workforce on Texas plantations. Still another story is that federal troops purposefully sat on the news to allow plantation owners to harvest one last cotton crop before enforcing Lincoln's executive order.
Granger read General Order No. 3: "The people of Texas are informed that in accordance with a Proclamation from the Executive of the United States, all slaves are free. This involves an absolute equality of rights and rights of property between former masters and slaves, and the connection heretofore existing between them becomes that between employer and hired labor. The freedmen are advised to remain quietly at their present homes and work for wages. They are informed that they will not be allowed to collect at military posts and that they will not be supported in idleness either there or elsewhere."
Former slaves were overjoyed while their former masters were in shock. Even with nowhere to go, newly freed Blacks quickly left the plantations. Many headed north to start new lives while others headed to the neighboring states of Louisiana, Arkansas and Oklahoma.
Juneteenth marked the celebration of long-awaited freedom and would become one of our most joyous and important cultural events, with many elements of those early celebrations still a part of our modern-day festivities.
GETTING THE PARTY STARTED
The main focus of the Juneteenth celebration is on education and self-improvement, but what's a celebration without family, fun and food?
Everyone brought a dish to share, but you couldn't have a Juneteenth celebration without strawberry soda and a barbecue pit full of pork, lamb and beef. In Texas and some other Southern states, the traditional drink on Juneteenth is Big Red soda. This variety of cream soda is a sweet soft drink flavored with orange and lemon oils and vanilla. It is available in different flavors with or without caffeine and sugar.