Brooklyn swings, Newark Jazz Vespers, Jazz for Obama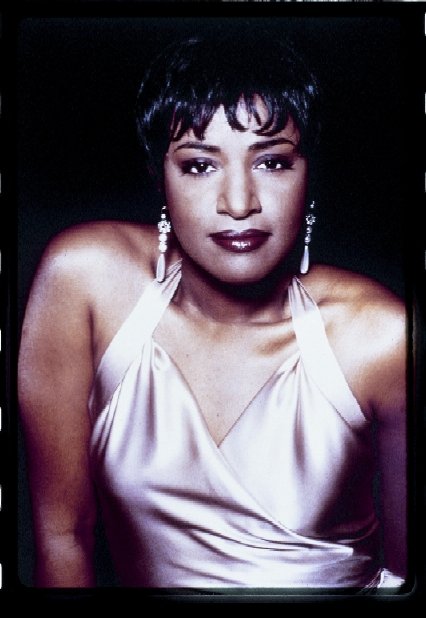 In most history books, when it comes to jazz, New York City shines above all the rest. However, Brooklyn was a big jazz borough with hot spots like Club La Marchal and native Brooklynites like Randy Weston, Betty Carter, Betty Roche, Cecil Payne, Max Roach, Cal Massey and Gigi Gryce, among others.
Brooklyn continues to swing with regular live shows, and on Sept. 28, the air will be filled with music at three venues. First, there's the Keyatta Beasley Band at JAZZ966 at 966 Fulton St. at Grand Avenue, 8 to 10 p.m. Admission is $15 per person. Secondly is BrownstoneJAZZ at Sankofa Aban Bed & Breakfast, from 9 to 11 p.m., at 107 Macon St. and Nostrand Avenue. For more information, call 917-704-9237.
The evening closes with an open jam session featuring the Gerry Eastman Quartet at the Williamsburg Music Center, 367 Bedford Ave., near the Williamsburg Bridge. There is a two-drink minimum but no cover charge. For information, call 718-607-4296 or visit www.wmcjazz.org.
On Sept. 29 at 9 p.m. and 10:30 p.m., longtime Brooklyn resident Vanessa Rubin, a superb vocalist who has never received her just due, will perform at Sistas' Place, 456 Nostrand Ave. at Jefferson Street. Tickets are $20 advance, $25 at the door. For more information, call 718-398-1766 or visit www.sistasplace.org.
On Sept. 30, from 3 to 4:30 p.m., it's Jazz Vespers with Naomi Johnson and Debbie Carter, featuring the JazzSoetry Trio with pianist Aziza, bassist Stanley Banks and drummer Dion Parson at Emmanuel Baptist Church, 279 Lafayette Ave. Visit www.ebconnects.com for more information.
A fundraiser for Brooklyn borough president candidate Eric Adams, sponsored by United Music Makers and Up Over Jazz, takes place on Oct. 3, 6 to 10 p.m. with live music and the presidential debate at 9 p.m. Sugar Hill Restaurant, 609 DeKalb Ave. For more information, call 718-467-1527 or email upoverbob@aol.com.
One of the great soul saxophonists, Lonnie Youngblood will bring an extra sense of soul to JAZZ966 on Oct. 5, 8 to 10 p.m. Tickets are $25 per person. For more information, call 718-638-6910 or visit www.jazz966.com.
The TK Blue Quartet and Mostly Monk perform at Sistas' Place on Oct. 6, with sets at 9 p.m. and 10:30 p.m. Tickets are $20 in advance and $25 at the door.
For a complete listing of all live music through November, contact Central Brooklyn Jazz Consortium at 718-467-1527 or visit infoacbjcjazz.org.
Dorthaan Kirk is one of the hardest working ladies in jazz as the manager of community relations and special events at WBGO-FM (88.3 JazzRadio). After spending 30 years at the radio station, it's clear that many jazz projects come knocking at her door, as her reputation precedes her in the jazz world.
The Courtney Bryan Band begins on Oct. 6, which marks Kirk's 13th season presenting Jazz Vespers at Bethany Baptist Church, where she has been a member for some years. The vespers take place the first Saturday of every month from 6 to 7:30 p.m. and the event is free to the public. The address is 275 Market St. in Newark, N.J.