Immigrants' rights are civil rights
1199 Seiu | 6/6/2013, 4:01 p.m.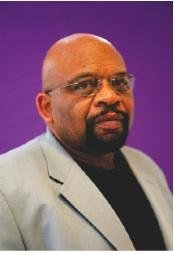 This includes their rights as workers to speak out against abusive working conditions and wage restrictions. Above all, immigrants must be able to exercise the freedom to join hands with their sisters and brothers to bargain collectively.
This is in the interest of all working people and our country as a whole. As long as some working people can be relegated to second-class status, all workers, especially the lower-paid, will feel downward pressure on their wages and working conditions.
Immigration reform would also strengthen our economy by putting money in the hands of those who would spend it in their communities.
Finally, we must insist that any immigration reform bill ensures a path to full citizenship, not second-class status that invites further discrimination and exploitation.
True immigration reform means building a movement to make it so. No matter the place of our birth, we are one people. Toward that end, we must help tear down the walls of separation that are no more than shackles in disguise. That unity was movingly described in the inaugural poem "One Today" by Richard Blanco, a child of Cuban immigrants. "We head home: through the gloss of rain or weight of snow, or the plum blush of dusk, but always--home, always under one sky, our sky."