Will work for beer!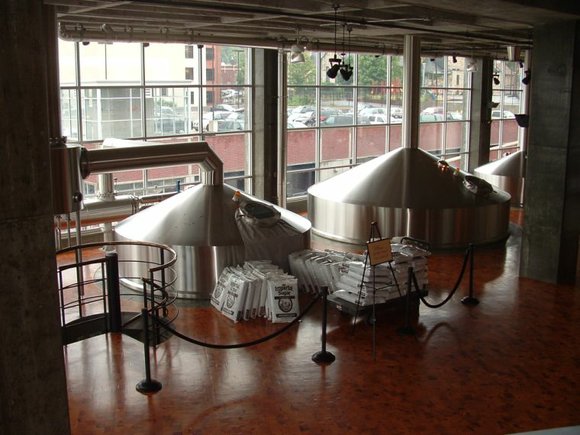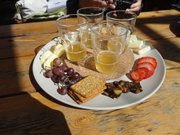 Actually, I'll work for just about anything that includes travel, so if a cold glass or two of beer is part of the journey, then count me in!
Now, before you say, "I really don't drink beer," let me say that neither do I. But I have taken part in many sipping opportunities that have presented themselves over the years and have come to appreciate the history, processes, varieties and flavors--like my penchant for great wine--that go into what some refer to as one of the most creative cultures across North America and Europe.
A growing beer culture
For the past 10 or so years in the U.S., beer tasting has steadily evolved from simple free beer tours at local breweries to multifaceted affairs coupled with outdoor activities, travel, festivals and culinary events. So not only can you find a wide array of options within only a few miles' drive from home, beer aficionados, mild enthusiasts and those who simply desire to learn more can attend any one of a number of well-known annual celebrations--all designed to showcase some of the best beers and breweries in the world.
Among these celebrations is the third annual Madison Craft Beer Week, held in conjunction with American Craft Beer Week, located in and around Madison, Wis., in May. The more than 100 events here encompass brewery parties and/or meet-thebrewer events; home-brewing-demonstrations and education; beer education and classes; pub crawls, bicycle tours and historical brewery site tours; beer dinners and beer cook-offs; and cheese and beer, sausage and beer, and chocolate and beer pairings, just to name a few.
According to the folks at American Craft Beer Week, there are an estimated 2,400-plus small and independent craft brewers dotted across the U.S., making it, they say, "the world's most diverse brewing destination."
Coming soon to a brewery near you
The New York City area is home to a wealth of great small and independent craft breweries, each offering their own distinctive beer practices, flavors and flair to suit your particular tastes and desires.
Many people do not know, say the folks at Harlem Brewing Company, that African tribes brought a steep beer-brewing tradition with them to America as early as the 1600s. The brewery's mission is to carry on with that tradition, which includes their signature Sugar Hill Beer, offering an "authentic, delicious, unique taste Harlemites loved during the Renaissance."
City Island Beer Company takes a nautical approach by combining their passion for world-class craft beer with inspiration drawn from City Island's rich maritime history of shipbuilding craftsmanship and excellence. Rockaway Brewing Co., which started as a small, summer brewing enterprise in bungalow backyards in Far Rockaway, now boasts several locations throughout the area. And who could resist a Hedonism Ale, Nor'Easter Ale or Euphoria Ale from Ruckus Brewing Co.? Or if you'd like to sip at several breweries, embark upon the New York Beer and Brewery Tour, featuring a handful of outstanding places dotted around the area.