2013 Human Rights Watch Film Fest runs June 13-23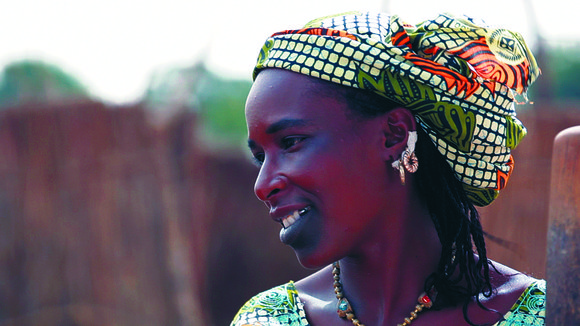 The director of the film "Tall as the Baobab Tree," Jeremy Teicher, also spoke with me. Teicher is a Student Academy Award-nominated director whose first feature film, "Tall as the Baobab Tree," was ranked in the top 20 out of 170 feature films in Rotterdam.
"I traveled to Senegal when I was a 19-year-old university student," he said. "What I knew about Africa back then were merely the images I had seen from media. While in Senegal, I met teens my age. They are the first people from their town to get an education. We quickly became friends. I was inspired by their determination and optimism. I was struck how different my experience in real life was from what I saw in the media.
"That discovery is what sparked all the filmmaking I've done. I've worked with the same students about five years now. We did a documentary film titled 'This is Us' about their daily lives. We did all sorts of different topics."
Tradition plays a major role within the African community. That is important to understand. "My film features early marriage by young girls [age 10-14], which is a traditional practice that no longer fits with modern society. This is not a black-and-white situation that might be seen as evil and needs to be stopped; it's not that simple," said Teicher. "Even though the students I work with are modern and seek to make changes, they too are part of a culture with traditions.
"I think change needs to be approached from a position of understanding and empathy rather than condemnation. That is the approach we took in the film. We shot the film in a real village. The film blends reality with fiction but is based on the students' individual experiences. All the other roles are played by their family members who are basically the same person as the character they play but in a slightly fictional scenario. The film is an interesting blend. It allows folks to hold up a mirror to view and examine what is happening in their culture, which right now is at the crossroads of change," said the young director.
For info on this film, visit www.tallasthebaobabtree.com. For schedule information and tickets to the 2013 Human Rights Watch Festival, visit ff.hrw.org or twitter.com/hrwfilmfestival.