Amsterdam News in the Classroom: Joel Augustus Rogers: A tireless champion of African history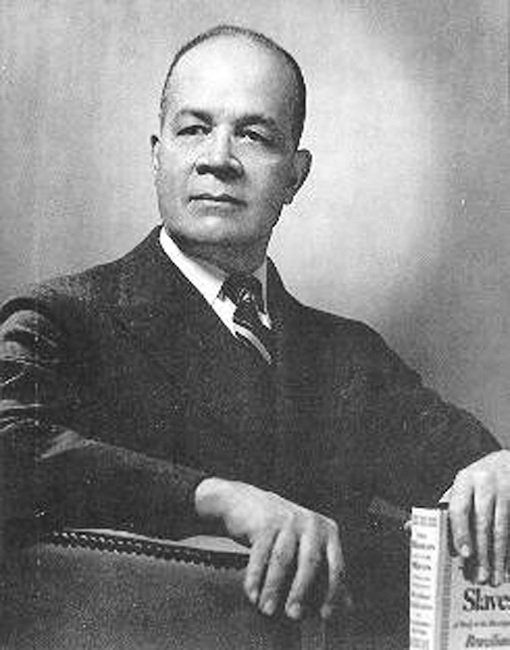 The mission of Rogers' work was to present the achievements of Black people throughout world history and to debunk the theories of white supremacy. Rogers was a thoughtful and meticulous researcher. Two significant titles are "World's Great Men of Color," written with Dr. John Henrik Clarke, and "100 Amazing Facts About the Negro, Sex and Race," which documents the remarkable achievements of Black people throughout the ages. He also pointed out that some of Europe's most prominent figures had African ancestry, including the Russian poet Alexander Pushkin and French writer Alexandre Dumas.
This self-taught, self-published and self-financed author and historian produced a wealth of work, including more than 15 nonfiction works. He also wrote fiction and contributed to historical periodicals. He investigated the history of interracial relationships and marriage in the three-volume "Sex and Race." He also wrote "A Short Cut to the World History of the Negro," which went into its 24th edition in 1963.
Rogers died on his birthday, Sept. 6, in 1966. Rogers, in the words of Dr. John Henrik Clarke, "looked at the history of people of African origin, and showed how their history is an inseparable part of the history of mankind."
ACTIVITIES
Look It Up
Use the Internet or other reference source to learn more about the life and work of Joel Augustus Rogers. Rogers was a meticulous researcher.
Talk About It
J. A. Rogers was dedicated to using history as a way to defeat the ideas of white supremacy and encourage pride among Black people. Why was this such an important endeavor both then and now?
Write It Down
Choose an important Black history event or person and write an essay based on your own research.
Read It.
Visit your library or the Schomburg Center for Research in Black Culture to read J.A. Rogers' "From Superman to Man," and "World's Greatest Man and Women of African Descent." Discuss these books with your classmates.
THIS WEEK IN BLACK HISTORY
Oct. 1, 1935: The Brotherhood of Sleeping Car Porters, the first major national Black union, was founded by A. Philip Randolph.
Oct. 2, 1967: Thurgood Marshall is sworn in as the first Black Supreme Court justice.
Oct. 4, 1864: The National Convention of Colored Citizens of the United States convenes in Syracuse, N.Y., with 144 delegates from 18 states.