Celebrating my grandmother's legacy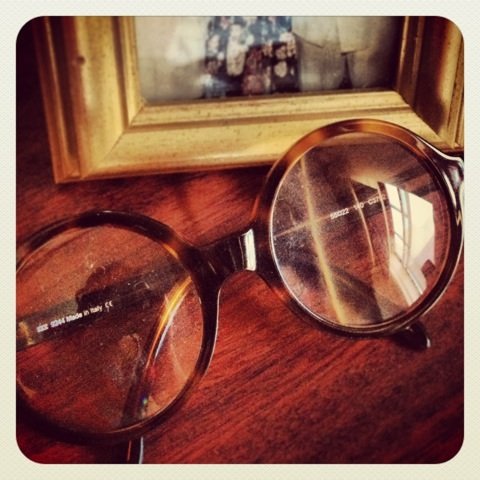 Today, I gather with family, friends and students to celebrate the life of my grandmother, Marie Christmas Rhone. She was a woman like no other. She had an intensity about her that would hit you to the core of your being. For some, that blow was to fear and insecurity. For most, it was to strength, will and determination that she not only believed in you, but she believed in an even better version of you. It was up to you to rise to meet your destiny.
I am in awe of all of the lives my grandmother has touched. With an almost 60-year career in education, she retired at the age of 89-89! She saw my sister, my cousin, my niece and me through Hunter College Elementary School, as well as countless others. Whether in her classroom or not, she was an advocate for education first, and the welfare and success of African-American students.
My grandmother's passion for education influenced and fostered many educators as well, most significantly my mother. My mother attributes her 40-plus year career in education and literacy to my grandmother's pointed insights and support. It is their collective passions that set me on a course to be the fourth generation to graduate from the University of Pennsylvania--and to not take it for granted. Thank you.
In fact, my mother attributes much of her success outside of the classroom to my grandmother, too. So for Easter 2011, my mother invited my grandmother, aunt and cousin over to the house for dinner to celebrate our accomplishments. As the food curator (a.k.a. the Food Police) of my family, I was in charge of the meal and experience.
The menu needed to be light, elegant and refined and had to include lamb chops! My grandmother loved petite lollipop lamb chops. So I bought the best I could find and diligently marinated them the night before in a paste of herbs, green onion, garlic, lemon zest and olive oil, making them ready to be gently grilled the next day. They would be accompanied by a red quinoa and feta salad and haricot vert. Dessert was blood orange and mango sorbet with thin almond butter cookies. I hoped my grandmother would like it.
I arrived at my mother's house to get everything ready. The pressure was on, as I knew everything had to be just so, if even just in my head. This manifested in anxiety and a dispute with my mother about my table design. I thought my mother's crystal menagerie was a resourceful understated centerpiece that my grandmother would appreciate. Glad I fought for it.
The day, the visit and the meal were joyous. My grandmother loved the menu and the table, and she even took some lamb chops and almond cookies home. I was happy. For me, this was one of those moments I can look back on and realize that without saying a word, my grandmother forced the best out of me. She never made it about the accolades or a pat on the back from others; it was about you knowing you did the best you could do.