Celebrating my grandmother's legacy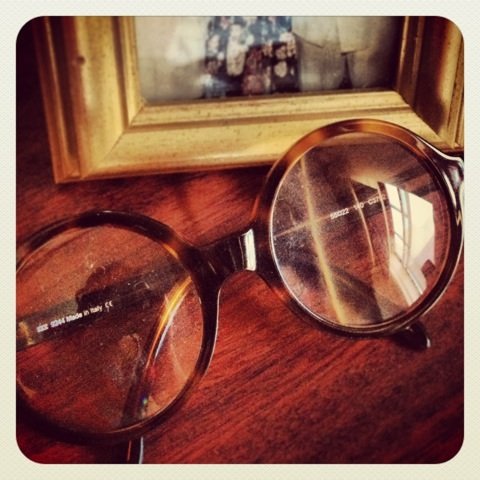 While I am sad she is no longer with us, I am grateful for silver linings, and I don't think I have ever had one so great. Being there with my grandmother in her final months of life proved to be a life-defining moment for me--she remains the consummate teacher. What was an occasional check-in phone call that ended, what seemed like moments later, with her saying, "OK dear, thanks for calling," would be hours spent at her bedside with family.
During one evening visit to the hospital, as we watched "Jeopardy," my grandmother had a visitor. It was a woman I'd never met before. We introduced ourselves to each other. She immediately regaled me with my life's accomplishments--college, living in Los Angeles, travel, food entrepreneur--all regaled to her by my grandmother. My soul smiled big!
The woman went on to tell how my grandmother, who taught her brother in the elementary school downstairs, would call the then-teenage girl down from the high school upstairs, ostensibly to help my grandmother in the classroom. My grandmother's real motive was to tell her how her brother was doing and to check on her progress in school. This now top executive at a major bank still recalls the lunches, the expensive corduroy pants and sparkly shoes my grandmother bought for her when her family couldn't. My grandmother.
Marie Christmas Rhone, "Mommy," "Mother," "Rie," "Nana," "Aunt Marie," "Ms. Rhone." You are a treasure to so many. Thank you for everything you have done for us--spoken and unspoken, known and unknown. We will continue to do our best always. We love you now and forever.
Donations can be made in memory of Marie Rhone to the Thurgood Marshall College Fund at www.thurgoodmarshallfund.net.
Kysha Harris is a food writer, culinary producer, consultant and owner of SCHOP!, a personalized food service offering weekly and in-home entertaining packages. Questions? Comments? Requests? Feedback? Invitations! Email her at kysha@iSCHOP.com, follow her on Twitter and Instagram @SCHOPgirl, on Facebook www.facebook.com/SCHOPnyc or chat with her on Instant Messenger at AskSCHOP, Monday-Friday, 6-8 p.m. For even more recipes, tips and food musings subscribe to her blog at www.talkingSCHOP.wordpress.com.