Harlem Children's Zone opens new school in Saint Nicholas Houses
6/13/2013, 1:53 p.m.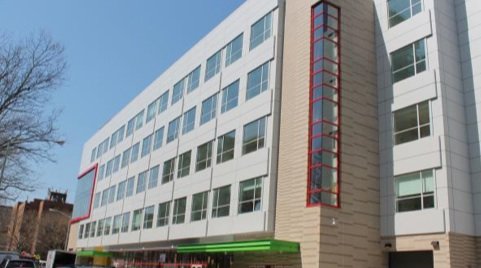 Geoffrey Canada, the CEO and founder of the Harlem Children's Zone, is opening a new Promise Academy charter school and community center in Saint Nicholas Houses on June 6. Mayor Michael Bloomberg, New York City Housing Authority Chairman John Rhea and others are expected to attend the ribbon-cutting ceremony. The $100 million, five-story building will accommodate 1, 300 new students in the K-12 school.
The new school opens on the heels of controversy as some St. Nicholas Housing residents complained about the new school's arrival. The complaints stemmed from space issues after a parking lot and playground were used as part of the area for the new school. All Saint Nicholas residents who applied to the school received preference in the lottery system, according to the New York City Housing Authority.