Newark Mayor Cory Booker backs Barbara Buono for gov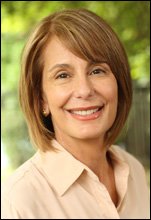 Despite being a friend of Gov. Chris Christie, Newark Mayor Cory Booker announced plans to support relative unknown Democratic hopeful Barbara Buono for governor of the Garden State come election time later this year.
At the third annual African-American Media Breakfast on Tuesday morning in the Brick City, Booker said he will actively jump on the Buono bandwagon for governor and said voters should not be misled by the high approval ratings for the corpulent and occasionally crusty Christie. "We [African Americans] are a big part of the reason why the governor has such a high popularity rating," Booker said. "If the same number of people come out to support Barbara for governor, then Chris Christie would be out."
Booker, however, was quick to note and repeat that he and Christie are "friends" and enjoy a cordial and professional relationship. However, he added, they have disagreed on several hot-button issues, including same-sex marriage and gun control laws.
For Buono, who is the first Democrat to announce a run for governor and has blasted the Christie administration in several recent speeches across the state, the endorsement from Booker is a big boost in what will likely be an uphill battle. Additionally, political circles are rife that Buono will choose a high-profile African-American as her running mate.
For more than one hour, the gregarious mayor fielded questions from mostly journalists of color from various media outlets across the metro area. Topics of discussion included education reform, gun control, crime prevention and prisoner re-entry initiatives. However, the lively and informal conference ended nearly how it began---with talk about Christie. When asked whom he would recommend as a possible running mate for Buono in order for a successful run against the seemingly unstoppable Christie, Booker said, "It should be someone who is concerned about the people and the issues."